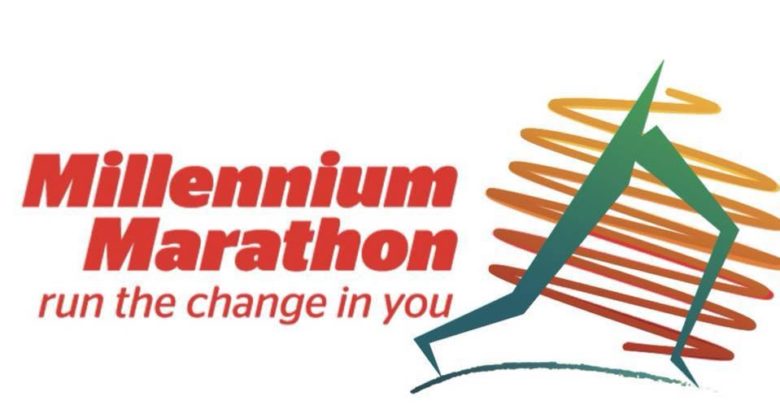 By Sammy Heywood Okine
The 4th edition of the Millennium Marathon has been launched at a short and impressive ceremony at the Movenpick Ambassador Hotel in Accra on Thursday March 22, 2018.
Ambassador Ashim Morton, founder of the Millennium Marathon, reputed to be one of the biggest sporting events in West Africa urged Ghanaians to practice healthy living lifestyle and live in clean environments.
He noted that the Millennium Marathon has been instituted as an annual affair to promote long distance running in a bid to develop world class runners from Ghana, keeping a healthy, fit and sound population as well as promoting sports and domestic tourism.
He added that the event has economic benefits for the local economy and business, while showcasing Accra, Ghana to the rest of the world as the event is carried live on TV, and attracts international and local media.
He urged the Millennium Marathon Ambassadors to promote the race and encourage widespread local publicity for a healthy lifestyle, since it encourages the sustainable development goals of the United Nations (UN).
On behalf of the Millennium Marathon Sports Ltd, he presented a cheque for GH10,000 to the Ministry of Youth & Sports towards sports development in Ghana.
Ambassador Morton announced that this year's Millennium Marathon would be held on September 22, 2018 at the Independence Square also known as the Black Star Square and the surprice package this year is a brand new Nissan Kicks SUV for a lucky participant.
He appealed to corporate Ghana to support a worthy and laudable sports venture like the 2018 Millennium Marathon.
Dr. Emmanuel Owusu Ansah, Technical Director at the Ministry of Youth & Sports who received the cheque on behalf of the Hon. Miinster Isaac Asiamah commended the Millennium Marathon Sports Ltd for their gesture and prayed that coporate Ghana should support creative and beneficial initiaives like the Millennium Marathon.
He noted that sports has many benefits for human beings' fitness, business, unity in the world and cementing relationships. He praised the media who have supported sports and hoped that a Ghanaian wins this year's Race.
Representatives from the National Sports Authority (NSA), Ghana Athletics Association (GAA), Sports Writers Association of Ghana SWAG, Ghana Olympic Committee (GOC), Japan Motors, Unilever, Royal Bank, Papaye Fast Foods graced the event which also saw envoys from the embassies of Mexico, France, Columbia and India also supporting the organisers.
The Millennium Marathon is run by a multinational board; comprising seasoned marathon runners, former athletes, sports broadcasters including 2 time Olympic Champion and marathon legend, Haile Gebreselassie of Ethiopia.
The Millennium Marathon 21k race course is an AIMS certified half marathon course with close to 15,000 participants. The race overs a unique Ghanaian scenery with the route showcasing the lovely monuments of Accra and other tourist attractions including the Kwame Nkrumah Mausoleum, the Independence Arch, the Black Star Square and the lovely beaches of Accra. The 5 kilometers race for social, lifestyle, corporate, keep Fit and fun runners.
www.delreport.com