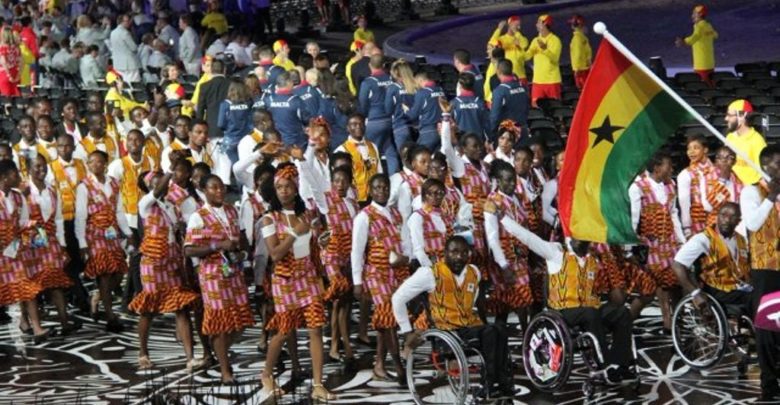 By Dela Ahiawor at the Carrara Stadium
The picturesque  Carrara Stadium in Queensland, Australia on Wednesday, April 04 was not just amazing, but breathtaking as the opening ceremony of the 2018 Commonwealth Games opened.
The ceremony, which featured more than 4000 performances and hundreds of Aboriginal Australian dancers also had the 'healthy' mobs of Kuranda, Lockhart River, and Gold Coast/Tweed represented.
Britain's Prince Charles, who represented the Queen read out the goodwill message [carried to the Games inside a baton] from the Queen of other Commonwealth realms.
The Goodwill Message
"On Commonwealth Day last year, I placed this message into the impressive baton. Over the past 388 days, on its journey from Buckingham Palace to the Gold Coast, the baton relay has passed through every nation and territory of the Commonwealth.
"I have no doubt that the baton and its carriers have been warmly welcomed by the many thousands of people who have lined the route.
"The ancient stories told by the indigenous people of Australia remind us that, even though we may be half a world away, we are all connected.
"Over the years, these Friendly Games have shown the potential of the Commonwealth to connect people of different backgrounds and nationalities.
"In this spirit of co-operation and togetherness, common ground has been established and enduring friendships forged.
"As you come together at the start of these Games, I continue to be inspired by the courage, enthusiasm and dedication of all those taking part.
"I send my warm wishes to every competing individual and team and to all those who have helped to bring about the first Commonwealth Games in this very special part of Australia, the Gold Coast."
www.delreport.com