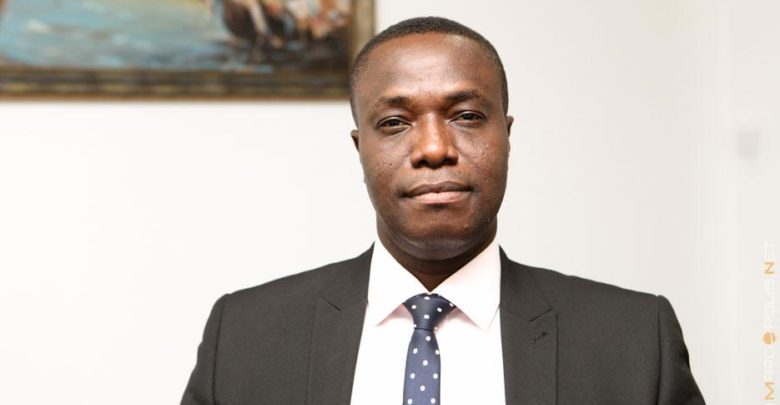 By El-Amisty Nobo
Chief Executive Officer of Activa International Insurance Ghana, Mr. Solomon Lartey has been adjudged the Best Insurance CEO of the Year [2017] at the recently held 8th Ghana Entrepreneur and Corporate Awards at the Movempick Ambassador Hotel in Accra.
Among the pillars that aided Mr. Lartey's nomination includes;
Leading Activa International Insurance Ghana to become Insurance Company of the Year at the 2017 Ghana Accountancy and Finance Awards as well as the International Insurance Company of the Year [Quality Service Excellence Awards, 2017].
Help growing the company's Gross Written premium by 35% in 2017.
Leading the Activa Foundation to donate medical equipments worth $25,000 to the Children's Block of the Kor-Bu Teaching Hospital.
Apart from the above mentioned success through Mr. Lartey, the 2017 Insurance Executive of the Year has also led the member of the Pan African insurance group [Activa International Ghana Insurance] to embark on a couple of social intervention programs such as;
Sponsoring the annual SWAG Awards Nite for five years running.
Sponsoring the Association of Ghana Industries [AGI] Awards.
iii. Activa International Ghana Insurance has been supporting the SNE Ghana Awards for four years running.
The Ghana Entrepreneurs and Corporate Executive Awards aim at recognizing executives in the corporate sector who have demonstrated excellence as well as exhibiting leadership and commitment in their respective organization.
A product of Accra Academy, Mr. Solomon Lartey is a Chartered Insurance Practitioner [UK] and also holds an MBA from the University of Bradford as well as Bachelor of Arts [Hon] Degree from the University of Ghana, Legon.
Follow Amisty on twitter @ElAmistyNobo
Email: elamistynobo1@yahoo.com
www.delreport.com