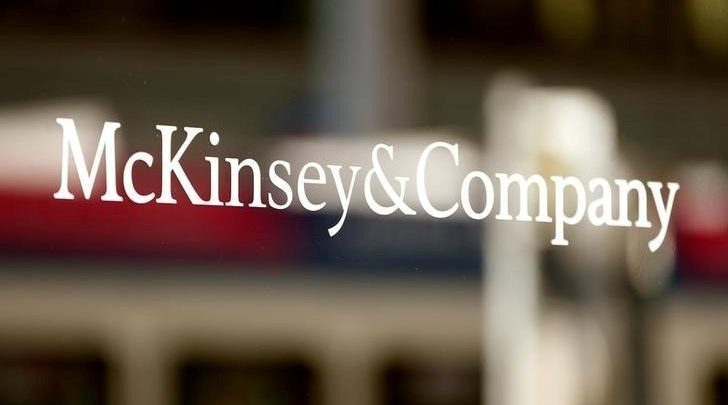 Ghana's tax agency has hired McKinsey & Co to help boost collections after missing the revenue target for the year through August by 1.8bn cedis ($367m).
The move to increase income comes after the government of President Nana Akufo-Addo announced tax increases for top earners in July as part of measures to yield 1.3bn cedis by the end of the year and enable the government to meet its budget-shortfall target. The International Monetary Fund said in March that Ghana should increase collections as spending on fixed investments is already too low.
The revenue gap for the first eight months of the year is mainly due to shortfalls in customs collections, Emmanuel Kofi Nti, commissioner general of the Ghana Revenue Authority, said in statement handed to reporters on Wednesday.
McKinsey is here to "change GRA's systems to be comparable to the best in revenue administration in the world through simplifying our processes and introducing innovation," Nti said. The consultancy firm will build staff skills and is expected to help reverse a trend of missing revenue targets, he said.
Ghana missed its tax-collection target by 2.2bn cedis, or 6.3% of the initial estimate, in 2017. The country is in the final year of an almost $1bn bailout program under the IMF.The step to contract McKinsey echoes a move by the South African Revenue Services three years ago when it hired management consultancy Bain & Co to restructure and overhaul its operating model.Bain has since removed its South African head, saying the work it did for SARS failed to meet standards, and joined McKinsey among a number of international companies to be swept up in allegations of misconduct and corruption in work done for the previous government.
By  Moses Mozart Dzawu, Bloomberg