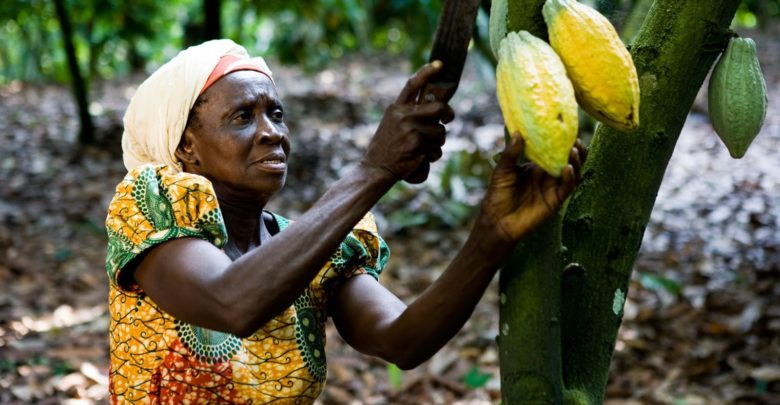 Plans by the world's top cocoa growers Ivory Coast and Ghana to harmonize bean prices are unlikely to have much effect on world markets because of differences between their marketing systems and minimal domestic processing, Fitch Solutions analysts said.
The two countries account for about 60 percent of global output but exert limited influence over international prices, which have stayed low in recent years due to overproduction.
In response, they struck a deal this month to coordinate their farmgate prices for the upcoming October-to-September growing season. The collaboration is meant to emulate the OPEC oil cartel.
But a report by Fitch Solutions, a unit of ratings agency Fitch, said that would be difficult to achieve, citing wide differences in how Ivory Coast and Ghana export their crop, most of which leaves West Africa in a raw or semi-finished state.
"Though the countries' influence on global supply and international trade is substantial … various structural barriers will inhibit their ability to manipulate the cocoa market," the report said.
Talks between Ivory Coast and Ghana followed intense market volatility over the last two years. Ivory Coast was forced to cut farmgate prices sharply last season while Ghana incurred losses of at least 2 billion cedis ($410 million).
In order to effectively harmonize prices, Fitch Solutions said, one of the countries would need to overhaul its market structure, but neither side has indicated it is prepared to make wholesale changes.
Ivorian farmers sell cocoa to international producers such as Barry Callebaut through state-organized auctions, meaning local prices are relatively responsive to global prices changes.
In contrast, Ghana's Cocobod buys the beans at a price set at the start of the season, which prevents farmers from selling to other buyers.
The African Development Bank last year agreed to provide $1.2 billion to finance the harmonization plan, which includes construction of modern storage facilities, farm rehabilitation and disease control.