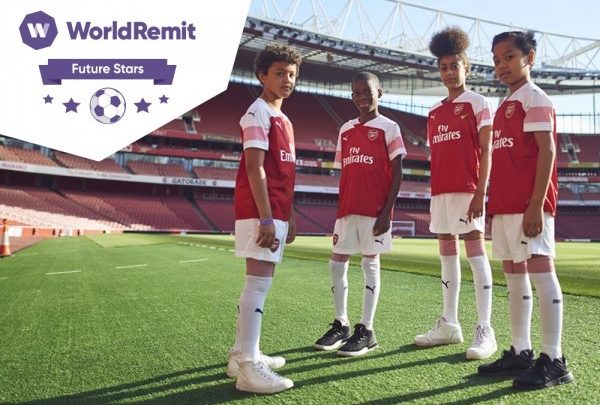 A panel of judges from Arsenal Football Club (Arsenal.com) and its official online money transfer partner,
WorldRemit      Innocents Yeboah-Num_Ghana
(WorldRemit.com), have selected six coaches from across Africa as finalists in their new Future Stars coaching progamme. These final six coaches will now compete in a public vote
               TitusTongesaiSanangurai_Zim
on FutureStars.WorldRemit.com for the chance to attend an exclusive training programme with Arsenal Soccer Schools in London – fully sponsored by WorldRemit.
The finalists facing a public vote are:
Adegun Shola John from Lagos, Nigeria
Ahmed Ali from Hargeisa, Somaliland
Hamisi Mohamed from Nairobi, Kenya
Innocents Yeboah-Num from Abease, Ghana
Tersia Davids from Cape Town, South Africa
Titus Tongesai Sanangurai from Harare, Zimbabwe
Arsenal has the most successful women's side in England and is actively involved in encouraging greater participation from females in the game regardless of age
The programme was designed to recognise and reward the valuable contribution of youth coaches to their local community and has already granted Arsenal replica shirts to over 500 kids whose coaches were shortlisted for the programme by the judging panel.
   Tersia Davids_South Africa
WorldRemit has filmed the finalists during their coaching sessions and the videos will be shown on the Future Stars (FutureStars.WorldRemit.com) website, where members of the public can vote for their preferred candidate. Voting on futurestars.worldremit.com will open on 28th September.
Tersia Davids_South Africa
A key part of the successful coach's training at Arsenal will focus on how they will use the opportunity to build a lasting legacy in their home country. The finalists have therefore been selected based on the strength of their existing contribution to the community as well as their plans and ability to pass on their new skills on their return home.
The six coaches were chosen from a shortlist of 25 individuals who were selected by the judging panel earlier this month. One in six of the 25 shortlisted coaches were women and, as the programme moves into the final selection phase, Tersia Davids from South Africa becomes the one woman amongst the six finalists to face the public vote.
Simon McManus of Arsenal Soccer Schools said:
"Arsenal has the most successful women's side in England and is actively involved in encouraging greater participation from females in the game regardless of age. We were very impressed by the work that all these coaches were already doing in their community and the work of the women coaches further emphasizes the positive impact that encouraging more women to get involved in coaching can have. We hope that their success will encourage more women to follow their lead."
Andrew Stewart, Managing Director Middle East & Africa at WorldRemit said:
"Our business is all about helping our customers' financial support for their community to go further. We hope that by shining a spotlight on the way these coaches are using football to benefit their community, we can help their efforts to go even further still.
Adegun Shola John_Nigeria
"The power of sport to bring communities together and create positive social change was one of the key reasons for entering into a partnership with Arsenal. This programme has highlighted just how powerful sport – and our partnership – can be and the immense potential in this area. This is something we are now looking to build on further."
The judging panel to determine the six finalists of Future Stars consisted of Simon McManus, Head Coach at Arsenal Soccer Schools; Marc Thorogood, Business Manager of Arsenal Soccer Schools; Ismail Ahmed, Founder and CEO of WorldRemit; Catherine Wines, Co-Founder of WorldRemit and Hammad Mian, Head of Customer Insight and Strategy for WorldRemit.
Adegun Shola John from Lagos, Nigeria
Combining his love of football and teaching, Adegun has been a community coach for girls and boys for three years. He is motivated to lead fun training sessions, helping young people unlock their passion for football, avoid social vices and appreciate the value of hard work, friendship and respecting one another.
He would use the opportunity to train with Arsenal coaches to build on his football and coaching skills and enrich the programmes that he leads. He would also share his knowledge with other local coaches to improve the standard of training in the community.
Ahmed Ali, Hargeisa, Somaliland
The civil war meant that Ahmed's opportunities to play were constrained and like many other kids, he ended up playing football in the streets and unsafe areas of Hargeisa. After moving away to the UK and coaching, he returned home to increase the opportunities for both boys and girls to participate in football through the Somaliland Football Academy. Through the academy he has developed the Somaliland Level 1 coaching course and they have trained over 120 male and females coaches in the past year.
Hamisi Mohamed, from Nairobi, Kenya
Hamisi is a founder of Young Talents Soccer Academy, a mixed academy in Embul Bul, Ngong. Together with his friends, Hamisi started the academy over 10 years ago to bring young members of his community together and help them avoid falling into tribalism, drug abuse and crime. He was involved in the Premier Skills programme, a joint venture between the Premier League and the British Council, which further
reinforced his belief that football can make a positive impact on society.
If he were to win a coaching session with Arsenal, he would use the opportunity to benefit his local community. He would share the knowledge he gains with others and use it to enrich coaching programs designed to address societal issues.
Innocents Yeboah-Num, from Abease, Pru West District, Ghana
Innocents founded Madonna Sporting Club in Abease in the Pru West District. Passionate about football, he believes that it has the power to lift people out of poverty and is committed to helping children reach their full potential.
He has been teaching under 12, under 15 and under 17 teams for the last seven years. If he won a coaching session with Arsenal FC, he would organise training programmes to share his experience with other coaches and enhance community football across the country.
Tersia Davids from Cape Town, South Africa
Tersia's love of football developed during her primary school days. She graduated from university with a degree in Sport Conditioning and Personal Training and now coaches at Islamia College in Lansdowne, Cape Town. Her coaching style reflects her passion for the sport and she enjoys creating a fun environment for the children that she trains.
She continues to compete as a player for Santos Ladies F.C. and would use the opportunity to train with Arsenal to help her to achieve her long-term goal of setting up an academy to teach girls and boys the foundations of football.
Titus Tongesai Sanangurai, Harare, Zimbabwe
Titus began coaching during his years as a player attached to the 1st Division side of DStv Rangers. Having secured his CAF 'A;' coaching licence, he joined the Rangers' coaching staff and his passion for developing young talent led him to coach the DStv Rangers Junior Team. When the team was disbanded he went on to secure support from Old Mutual for grounds and equipment enabling him to set up his own team, Big Stuff Youth Soccer Team. The academy-style team has grown from 6 to 60 players in 2 years.
Having benefited from training from volunteers, Titus says he feels a responsibility to give back. 1 in 4 players at Big Stuff Youth are women and Titus expressed an interest in using the Future Stars experience to highlight the opportunities that exist for female players and to help to create new opportunities for both girls and boys. He believes the experience will help him to open doors to exchange ideas and improve communication at an international level.
About WorldRemit:
WorldRemit (
WorldRemit
) is changing the way people send money.
It's easy – just open the app or visit the website – no more agents, no more queues, no more time wasted
·    Transfers to most countries are instant – send money like an instant message.
·    Send money anytime with award-winning customer service team available to help 24/7
·    85,000 5-star reviews for our app
·    More ways to receive (Mobile Money, bank transfer, cash pickup, and mobile airtime top-up).
·    Available in over 50 countries and more than 145+ destinations.
·    Backed by Accel Partners and TCV – investors in Facebook, Spotify, Netflix and Slack.
WorldRemit's global headquarters are in London, UK with offices in the United States, Canada, South Africa, Singapore, the Philippines, Japan, Australia and New Zealand.
About Arsenal Football Club:
Arsenal (
Arsenal.com
) is one of the leading clubs in world football with a strong heritage of success, progressive thinking and financial stability.
The club was founded in 1886 in Woolwich, south London, before moving to Highbury in north London in 1913. We moved to Emirates Stadium in 2006.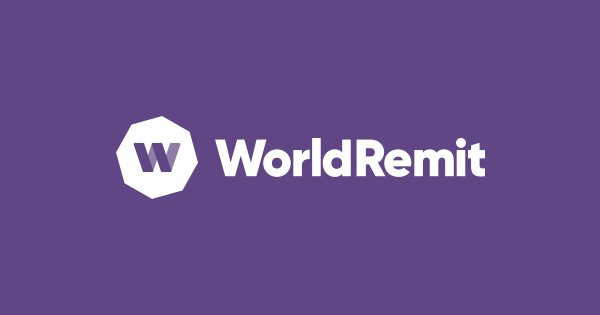 Arsenal has an impressive roll of honour: English League Champions 13 times, FA Cup winners a record 13 times, League Cup winners twice and European Cup Winners' Cup (1994) and European Fairs Cup (1970) winners once. In addition, Arsenal Women are the most successful English club in women's football. They
celebrated their 30th season last year.
The Arsenal Foundation uses the power of football and the Arsenal name to inspire and support young people in north London and across the globe. The Arsenal Foundation raises funds each year and works with a number of key partners including Save The Children, Islington Giving, Willow and the Gunners' Fund. Locally, Arsenal in the Community has delivered programmes to drive positive social outcomes for more than 30 years.
About Arsenal Soccer Schools: 
Arsenal Soccer Schools encourage children to be active whilst learning to play football; with the emphasis placed on passing, movement, creativity and technical development through teamwork.