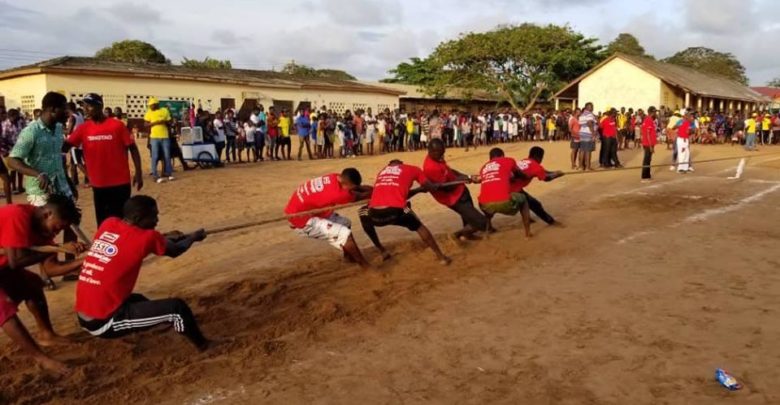 The Mamprobi / Chorkor cluster of schools was the action spot last Sunday when the first 2018 Parleys Tug of War competition was held.
The event dubbed 'Who Rules Chorkor' which is an initiative of the Ghana Tug of War Association in conjunction with Dreamland Sports Plus attracted a large crowd from the communities of Chorkor and Mamprobi who are noted for their natural skills in sports, especially football, athletics and boxing.
8 teams participated and the True Hustlers from Chorkor proved their power to emerge winners.
Aala Button were second and Young Tinny placed third. They were presented with fantastic prizes from the sponsors who include Parle, Indomie, Voltic, Melcom, St. Thomas Hospital and Namio.
The other participants were Alomo Junction, United Nations (UN), Heroes Champions, Premier Soldiers and Ashiaman 37.
Mr. Saka Acquaye, deputy director general (technical) of the National Sports Authority (NSA) who graced the event urged the people to take sports serious as there are many opportunities in sports.
Emmanuel Olla Williams of the Ghana Tug of War Association and CEO of Dreamland Sports Plus said Ghanaians are active people and they need more of such programs. He promised to organized more in other communities.
The Youth Director of the Ghana Olympic Committee (GOC)  hinted that Tug of War which was a former Olympic sports is being considered to be returned to the Olympic disciplines.