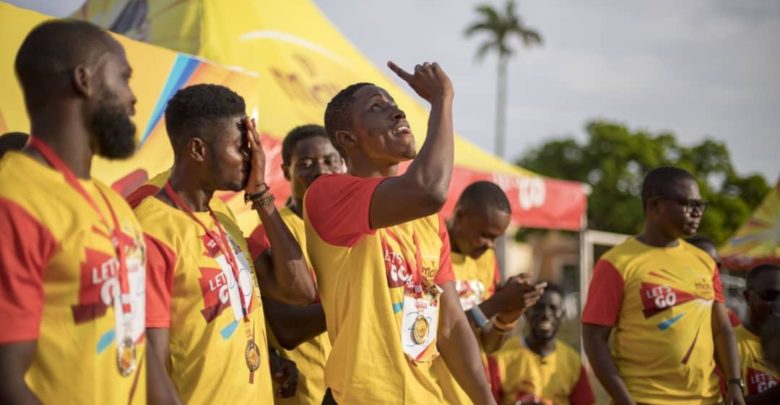 A nerve-racking competition at the Police Reserve Park in Takoradi over the weekend has produced 10 more contestants in the on-going Maltavator Challenge Season 2.
This brings to 20, the total number of challengers recruited so far to compete in the grand finale of the Maltavator Challenge Season 2 in Accra in January 2019.
Out of the t 150 competitors who registered for the Takoradi challenge, 40 made it through to the elimination stage, out of which 10 finalists were selected following a rigorous obstacle course.
The contestants wove through cones, took high knee runs through tires, made low crawls, jumped hurdles, balanced run on a log, flipped tires among others to reach the finish line.
The winner of the Takoradi Challenge, James Eddie Bamfo, who failed to make the cut in Accra and tried his luck in Takoradi said he feels more motivated now to go for the top prize.
"Every beginning has an end and every good beginning has a good end. I believe I will make it to the Finals in South Africa and bring home the ultimate."
The Brands Manager for Malta Guinness, Roland Ofori was thrilled at the level of participation and determination from the Takoradi contestants and is hopeful Ghana could go on to win the $20,000 at stake in the Africa challenge in South Africa.
"The Maltavator Challenge has been set up to test the resilience, agility and energy of our consumers, and with the level of determination and commitment I have seen in Accra and Takoradi, I have no doubt we will bring home the ultimate."
The next stop for the competition, which is organized by the leading malt beverage, Malta Guinness, will be at the Opoku Ware Senior High School (OWASS) in Kumasi on 17th November. 10 more hopefuls will be recruited and this will be followed by a final stop at the Kaladan Park in Tamale on 24th November.
The 40 top contestants will now compete for one of the six available slots in the grand finale to represent Ghana in South Africa. Ghana's six representatives will battle other competitors from Nigeria, Cameroun, Kenya, Ethiopia and Cote D'Ivoire for the $20,000 prize money.
By Sammy Heywood Okine