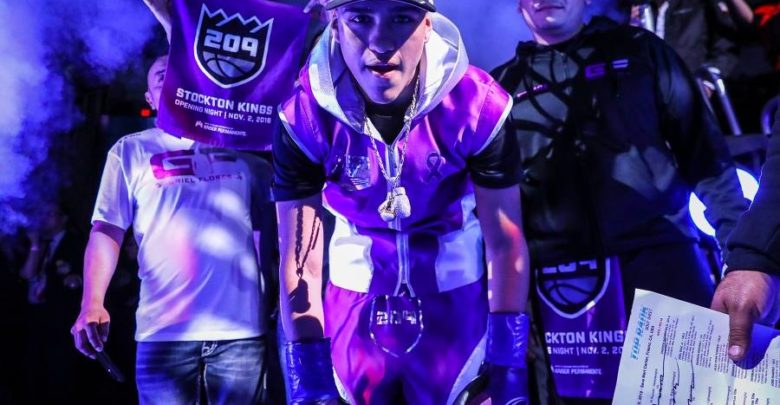 By Frederick Marfo
Sensational Top Rank prospect – Gabriel Felix Flores Jr. racked his way to a six-round decision victory over Alex Torres Rynn on Sunday, February 10, 2019 at the Save Mart Arena in Fresno, California.
At just eighteen years old, Flores [12-0, 5 KOs] controlled the distance for much of the contest to outwit the thirty-two year Rynn [6-3, 3 KOs] who was unable to find any rhythm as he mostly swung at air.
"I'm getting better with each fight. I felt better than ever," Flores said.
"I get more and more experience with each fight. I feel like I'm getting cleaner. I'm getting sharper, and I'm only going to get better.
"I'm ready for whoever Top Rank puts in front of me. This is what I do all day, every day."
Flores was fluid, composed and showed plenty of boxing ability, but lacked much punching power to send Rynn to the canvass.
Two judges scored te bout 60-54, while the other judge had it 59-55 in favour of Gabriel Flores.
www.delreport.com