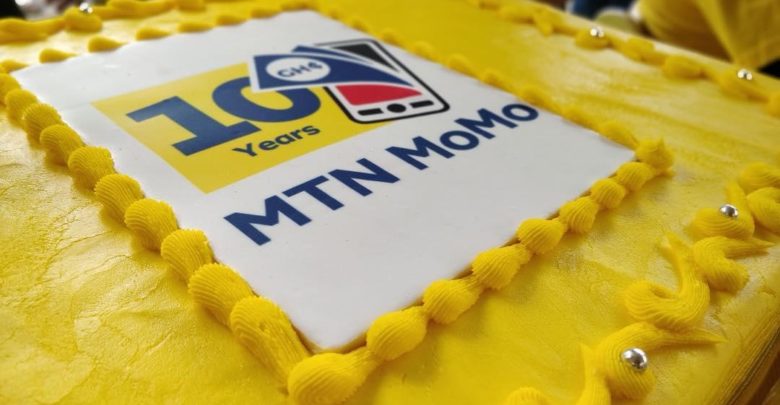 By El-Amisty Nobo
As part of activities marking the 10yr anniversary of MTN Mobile Money, Ghana's leading telecommunications services provider – MTN has launched a promo aimed at delivering ten [10] cars and thousands of other prizes to its customers.
The promotion which was launched this month will reward the top 1000 MoMo subscribers every month for three months. Prizes include Hyundai cars, Samsung 65UHD smart TV's and e- cash of up to GH₵ 3000.
The promotion is "Point based" and winners are expected to accumulate points during the month to win any of the prizes at stake.  Subscribers can gain points by undertaking transactions from their wallet to merchants (via merchant IDs) for retail payments, transferring from their wallets to other wallets and using MoMo to purchase data and airtime, bill payments, amongst others.

The top point earners for each month will be awarded.
Speaking on the promo, the General Manager for MTN Mobile Financial Services Mr. Eli Hini recognized the contribution of MoMo customers to the success MTN have achieved:
"Our celebration will be incomplete without an unforgettable experience hence the reward of 1000 customers each month."
The "MoMo at 10 promo" will end on the 31st of August. Monthly winners will be notified only by MTN authorised personnel and via 0244 300 000.
Winners will be given a two-week notification to claim their prize or indicate interest in the prize. In the event where selected winners are not available to claim the prize, the prize will be awarded to the next customer in order of ranking.
Other activities outlined to create excitement for customers during the 10th anniversary celebrations include a special promotion for MoMo Merchants and Agents, MoMo fairs and exhibitions, Stakeholder discussions, regional launches and floats as well as two Anniversary projects with the Police and Federation of Disability Society of Ghana.
With the launch of the promotion, MTN has intensified its campaign against fraud.  MTN MoMo customers are urged to be careful of the activities of scammers. MTN wishes to state that it does NOT charge ANY money or its equivalent before prizes are redeemed; hence any request for money, recharge cards or airtime before a prize is redeemed is fraudulent. Official calls originating from MTN on the promotion will be made through the official line 0244300000.
The MTN Mobile Money 10th anniversary celebration activities will serve as avenues to further deepen financial inclusion on the many financial services available on the platform to make the lives of our customers simple.
MTN MoMo was launched in July 2009 to provide ease of undertaking financial transaction on the phone.
Launched with two main services. That is, Money Transfer and Airtime Purchase, the MoMo platform has six major categories of financial transactions under which varying services are provided including pensions, insurance, Savings, micro loans, international remittances and banking options.
Follow Amisty on twitter @ElAmistyNobo
www.delreport.com