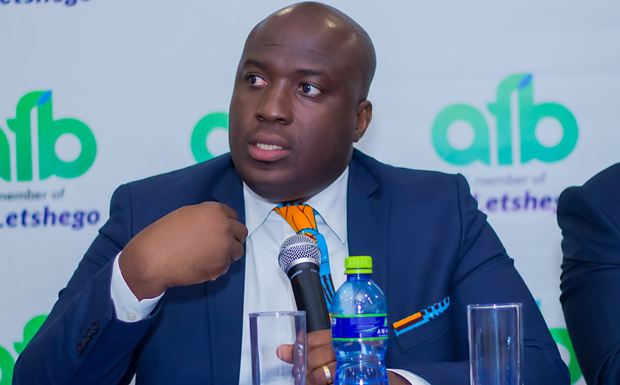 Just a few weeks ago, Ghana's savings and loans industry underwent a melt down engineered by its regulator, the Bank of Ghana, as a key component of its efforts to restore the country's financial intermediation industry to good financial health. The wholesale revocation of S&L licenses has weeded out the insolvent ones, leaving only financially solid firms standing which means that for now at least all the licensed S&L companies are safe havens for the public's deposits.
However, the melt down has  done very little for the public's faith in the S&L industry who many now see as generally risky; while the BoG assures that those that are left standing are safe bets to keep deposits with there is widespread uncertainty as to whether they will continue to stay afloat and avoid the shortcomings that have claimed the licenses of so many others.

There is no doubt however that the S&L industry is crucial to the fortunes of small and medium sized companies and Ghana's middle and lower classes. They are more accessible to those market segments than the universal banks and indeed are their primary source of financial intermediation. However, those market segments tend to carry more credit risk than the segments targeted by the commercial banks and they also demand higher deposit rates too. Besides, they are disallowed from participating in the foreign exchange market which is one of the most profitable activities for commercial banks.
Ultimately therefore the S&L business is exceedingly difficult to undertake, even for the industry operators that adhere to good corporate governance principles and prudent risk management policies.
This means the transformation of AFB Ghana, arguably the most accomplished micro-financier in Ghana into Letshego Savings and Loans, effective from today, September 2, 2019, is most timely. The commencement of Letshego provides a working model for successful financial intermediation using the S&L genre, which the rest of the industry can draw crucial lessons from.
But while those lessons can be learnt to ensure the corporate survival, and indeed good fortunes of S&L firms in Ghana, keeping up with Letshego itself will be a much harder proposition. Simply put, if the track record of achievement of its immediate past incarnation, AFB, is anything to go by, Letshego, right from day one, is in pole position to be the industry leader in an S&L sector that will have to reinvent itself in order to flourish and facilitate similar good fortune for its customers.
That exemplary success is the result of the combination of the sheer pedigree of its owners and the truly outstanding competence of its management, led by Arnold Parker, one of the most skilled new generation financial intermediation industry chieftains in Ghana.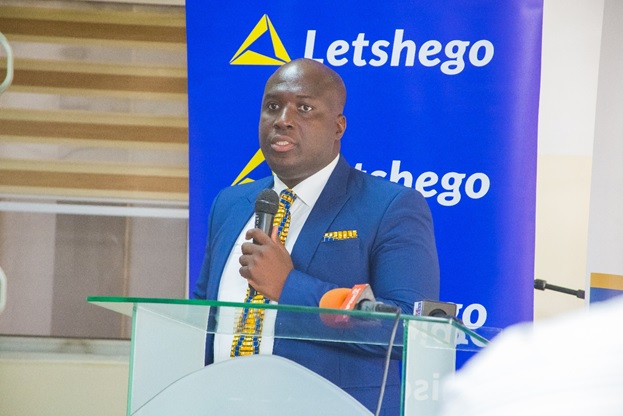 Arnold Parker
Letshego S&L is the Ghanaian subsidiary of Letshego Financial Holdings, Africa's leading inclusive finance business. Headquartered in Gaborone and listed on the Botswana Stock Exchange, it has operations in 11 countries around southern east and west Africa, offering simple, appropriate and accessible consumer, micro-finance and savings solutions, primarily to financially underserved market segments.
In Ghana, what has metamorphized into the country's latest S&L company began as African Financial Services in September 2000 and rebranded as African Finance Business (AFB) in 2013. In 2015 it was acquired by Letshego.
During this time the company has not only grown into the biggest micro-financier – it is also the most innovative as well.
By June 30, 2019, AFB had total assets of GHc503.985 million. This makes it one of Ghana's biggest S&L companies right from day one, indeed bigger than several commercial banks prior to that industry's recapitalization last year. Instructively, the company is still growing strongly; a year earlier its total assets were GHc320.412 million.
With total equity of GHc56.309 million and stated capital of GHc30.546 million Letshego S&L is far better capitalized than the minimum required and indeed ranks as one of the bet capitalized S&L companies in the country.
Innovation has played a pivotal role in AFB's success and this can be expected to continue int its evolution as an S&L firm too. Instructively the company has led the way in issuing medium term bonds on the Ghana Alternative Stock Exchange to finance its lending; by mid-2019 it had GHc263.274 million in medium term notes (MTNs) in issuance. It is the first company to have an international credit rating, issued by Global Credit Ratings. The company is rated BB (GH) and its MTNs are rated BBB (GH) with a positive outlook, having enjoyed an upward rating review in 2017.
More recently however the company began relying more on customer deposits in reaction to rising bond interest rates. Here again, it has proved very successful, by mid-2019 it had GHc140.116 million in customer deposits up from just GHc32.477 million a year earlier.
These funding sources allow the company to keep expanding its loan book which grew by 77 percent to GHc444.309million by the middle of 2019.
All this has translated into strong profitability. Pre tax profits for the first half of 2019 were GHc15.660 million, roughly twice the GHc8.232 million earned during the corresponding period of 2018.
Letshego is starting life as an S&L company with over 60,000 customers, over 200 staff and over 500 sales agents and nearly 30 branches nationwide. As an S&L firm expect its growth to accelerate further as it sets an example for Ghana's S&L industry as a whole to follow.
Credit: Goldstreetbusiness.com