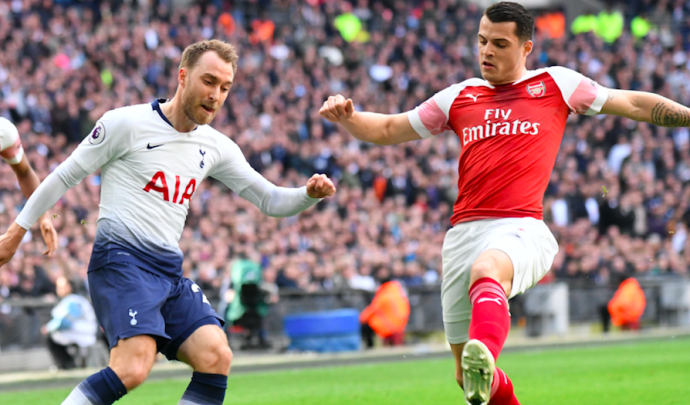 Theme: Sustainability in Sports / Green Sports
Liverpool FC may currently be eight points clear at the top of the English Premier League table but it is four other clubs that lead the way when it comes to environmental sustainability.
According to data collected by Sport Positive, North London rivals Arsenal and Tottenham Hotspur and the two big Manchester clubs, City and United, are the leading lights in the division with each scoring highly in areas such as the use of clean energy and sustainable transport and single-use plastic reduction.
To devise English Premier League Sustainability Table, Sport Positive, the organisers of the Sport Positive Summit, systematically collated key environmental sustainability information for every Premier League club and put them into a matrix.

Direct broadcast and media-related elements are not directly referenced but the analysis did cover energy efficiency, food, waste management and communications and engagement.
The results show that every club has an active initiative on reducing single-use plastic and supporting sustainable transport options for fans.
15 of the 20 clubs also have vegan food options available on stadium concourses and 16 clubs have water efficiency strategies in place.
According to Sport Positive, the categories "reflect the environmental impacts of putting on a football match" and initiatives that are underway at clubs.
Sport Positive chief executive Claire Poole said: "Our ambition by publishing this information is to educate and engage, both football and industry professionals about what top-flight clubs are doing to reduce their environmental impact, and for interested fans to easily access what their club is doing.
"We are all on a journey when it comes to reducing our impact on the environment, and we hope more awareness about these initiatives will help drive increased ambition across football and other sports."
For more information visit: https://www.sportpositivesummit.com/epl-sustainability-table/
The English Premier League Sustainability Table is an open-source resource that will be updated as clubs announce new initiatives.
Sport Positive is currently working on a similar table for the German Bundesliga and Spain's La Liga.