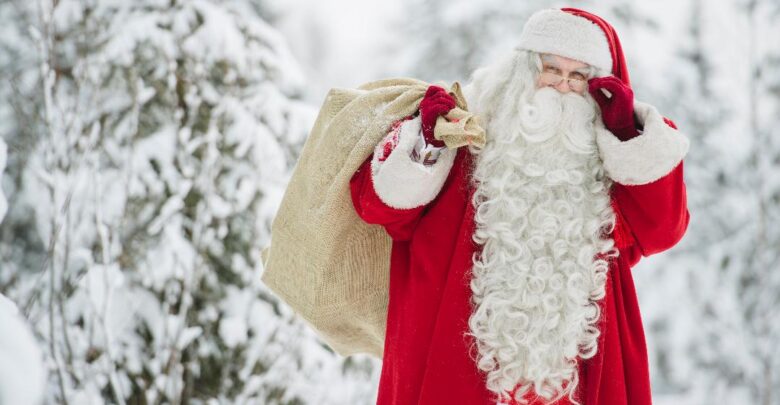 Finland at Expo 2020 Dubai is inviting school children between the ages of 7 – 11 years from around the world to share their vision for a happier, more sustainable future as part of Santa's Sustainable Competition. The winning schools and families will get the opportunity to take part in a live, virtual call with the real Santa Claus.
To enter the competition, all entrants have to do is submit a digital letter or video of no more than one minute, sharing what their sustainable wishes are for the future. The deadline for submissions is November 13, 2020 and a full outline of the competition and the submission entry process can be found on the Finland at Expo 2020 Dubai website: https://www.finland-dubaiexpo2020.com/competition.html
Winners will be announced, live, during a virtual event on December 8, 2020, where the most innovative shortlisted submissions will also be showcased.
With the help of judges from The Finnish Innovation Fund, Sitra, Haaga-Helia University of Applied Sciences and Santa Claus himself, Finland at Expo 2020 Dubai will be selecting schools, classes and families who can demonstrate how they are working towards the common sustainable goal of a more sustainable, circular economy.
The aim of the competition is to reinforce the idea that a good life and future happiness can no longer be achieved by simply producing more and more goods, which require increasing amounts of packaging and waste. The only way to secure the sustainable future our younger generations deserve is by working towards a circular economy, using a model that encourages us to reduce, reuse and recycle. The voice of today's youth will guide the decisions of tomorrow to create a happier, more sustainable future and Santa's Sustainable Competition is giving young people a platform to share their voice and have their wishes heard.
Links to the official launch posts on the Finland at Expo 2020 Dubai social media platforms can be found below:
Twitter: https://twitter.com/FinlandExpo2020/status/1318807068585832448
LinkedIn: https://www.linkedin.com/posts/finlandatexpo2020_santa-finland-circulareconomy-activity-6724571414386499584-4hVs
Links to the Finland at Expo 2020 Dubai social media platforms can be found below:
About Business Finland:
Finland, in collaboration with over 100 Finnish companies, will participate in Expo 2020 Dubai. Finland is one of the leading countries in terms of innovation and technology know-how. The Finnish pavilion presents globally leading clean technologies, a circular economy with sustainable use of resources, sustainable energy and digital solutions, mobile communications, machinery, education, health and wellbeing, travel and Finnish design.
Business Finland is the Finnish government organisation for innovation funding and trade, travel and investment promotion. Business Finland's 750 experts work in 44 offices globally and in 16 regional offices around Finland.
https://www.finland-dubaiexpo2020.com/
https://www.businessfinland.fi/en/do-business-with-finland/home/
About The Finnish Innovation Fund, Sitra (Finland)
About Haaga-Helia University of Applied Sciences (Finland)
http://www.haaga-helia.fi/en/frontpage
About Visit Rovaniemi (Finland)
https://www.visitrovaniemi.fi/love/santa-claus-magic-of-christmas/