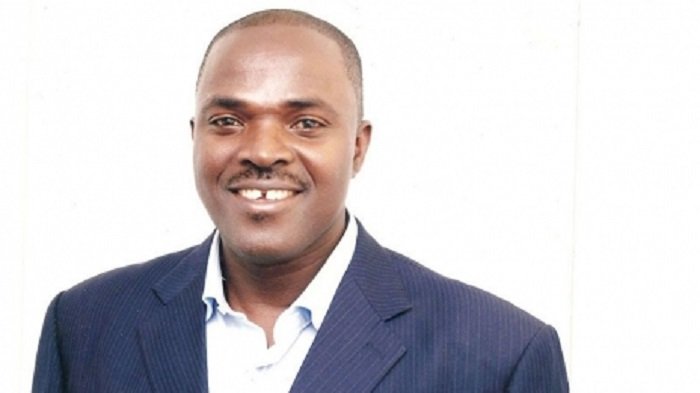 By Dela Ahiawor
The Executive Chairman of the Local Organizing Committee (LOC) for the 2023 African Games, Dr. Kwaku Ofosu Asare has stated that: " The 2023 African Games is a national affair and legacy project as the President of the Republic of Ghana, Nana Akufo Addo has special interest and wants the nation to spearhead Africa's future in Sustainable Development Goals."
Dr. Kwaku Ofosu Asare made this statement during a media interaction with Online ( E-journalists) sports journalists in Accra on Wednesday, March 24.
He also assured the online sports journalists that the 50, 000 capacity Olympic stadium would be built at Borteman in the Greater Accra region and later transformed into a University for Sport Development.
Furthermore, he urged the media to support the LOC to promote African Sports and Olympism, using sports as a unifying tool.
"The Games must be used to build the capacity of stakeholders in sports such as athletes, coaches, journalists and administrators," said Dr. Kwaku Ofosu Asare.
The president of Ghana is the Co-Chair of the UN Eminent Group of Advocates for the UN Sustainable Development Goals. Accordingly, his vision is to build a new university that will use sports to achieve the global goals. Sports for Development has become the global development policy tool. The former, UN Secretary General Ban Kim- Moon once urged sportsmen and women to use sports to help improve the wellbeing of the world. The United Nations' Resolution58/5 adopted in 2003 emphasizes the pivotal role of sport as a means to encourage and enhance education, health, development and social integration towards achieving the Sustainable Development Goals also known as the global goals.
The Sustainable Development Goals (SDGs) are a set of new universal development goals or "the world's to do list" expected to influence the various development agendas and policies of UN member states, from January, 2016. The SDGS were adopted by all UN members in 2015.
Ghana will play host to the 13th edition of the All Africa Games (now African Games) in 2023. The games will be staged in three cities on dates yet to be confirmed.