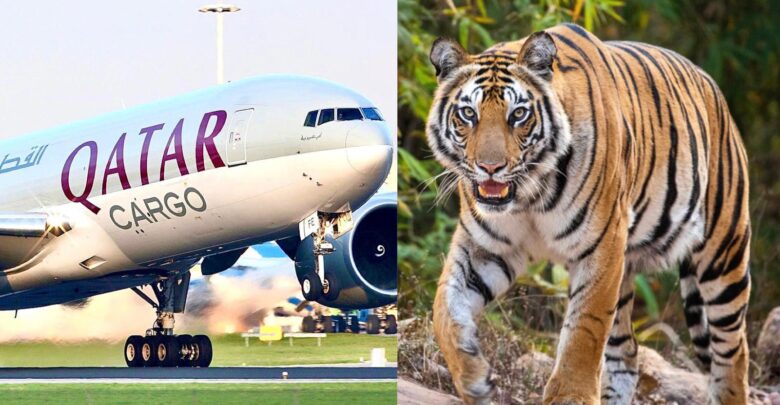 By Dela Ahiawor
Qatar Airways Cargo has successfully flown seven rescued lions from captivity in Ukraine to their natural habitat in South Africa for free, via Doha as part of the airline's sustainability programme dubbed, WeQare.
"This is the first successful transport under chapter 2 of "Rewild the Planet initiative" part of our WeQare sustainability programme." States Qatar Airways Cargo, one of the world's leading international air cargo carriers in a press release today, May 13. "The lions are safe and sound in their new homes." The cargo carrier added.
Chapter one (1) of WeQare took place in July 2020, when in response to the cornavirus outbreak, the carrier provided 1m kg of free cargo capacity for charities to transport medical supplies and humanitarian aid from July to December, 2020.
The cargo carrier's sustainability programme, WeQare, consists of a series of positive and impactful actions in the form of chapters. These actions are based on the core pillars of sustainability – environment, society, economy and culture and are being implemented at all levels of the cargo carrier's business. WeQare was triggered by the crisis caused due to COVID-19 pandemic and is designed to create a positive impact on the industry and the world.
As an inaugural signatory to the Buckingham Palace Declaration in March 2016 and a founding member of the United for Wildlife Transport Taskforce, Qatar Airways has a zero-tolerance policy towards the illegal trade of endangered wildlife. The cargo carrier's initiative to bringing wildlife back to their natural habitat is consistent with the airline's commitment to fight wildlife trafficking and illegal trade of wild animals.
Dela Ahiawor focuses on sustainability-related journalism and events across the globe. Follow him on twitter @DAhiawor