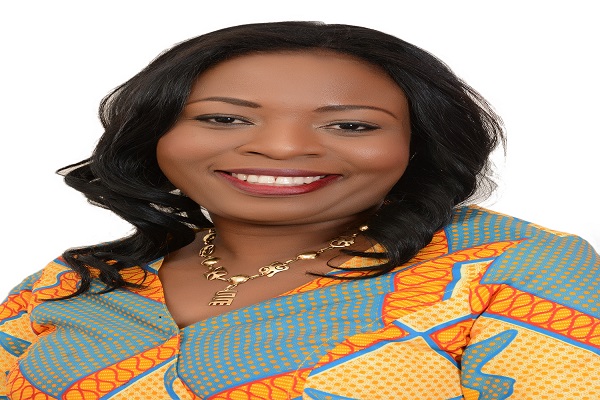 MTN Ghana has been awarded Investors in People Platinum Accreditation by the United Kingdom based Investors in People (IiP) International. The Platinum Accreditation is the High-Performing standard on the IiP accreditation model and the highest level on the IiP Standard.  MTN is the first company in Ghana to receive the Investors in People Accreditation.
The Accreditation confirms MTN Ghana as an organization that adhere to the Investors in People Standard and global best people management practices. MTN Ghana received the Platinum Accreditation in September 2021 after rigorous evidence-based assessment including a survey of Employees, a review of the company's people practices and policies, interviews with a cross section of selected employees and confirmation of evidence provided.
Commenting on the award, the Chief Human Resource Officer of MTN Ghana, Amma Benneh-Amponsah said, "We are glad MTN has received the high-performing accreditation in the Investors in People standard. Since MTN Ghana received its first Investors in People Accreditation in 2014, we have continuously and consistently worked hard, invested in our workforce and continued to employ best practices in people management to ensure the organization continues to meet the global standard on all fronts.
"As an organization, we are committed to enabling our employees live inspired, Work with meaning, Thrive in positivity, Grow with purpose and Connect to develop in all that we do. I am also excited this accreditation is coming at a time MTN is celebrating its 25th Anniversary, a testament of the organization's growth and contributions to society" she added.
The CEO of MTN Ghana, Mr. Selorm Adadevoh congratulated all staff for their collective efforts, collaboration and for believing in the values and initiatives of MTN aimed at making MTN the best place to work and as the employer of choice.
Paul Devoy, CEO of Investors in People, said: "We would like to congratulate MTN Ghana for receiving the highest level of accreditation on the IiP Standard. The Platinum accreditation on Investor in People is a remarkable achievement for any organisation, and we are glad MTN has received this accreditation which places the company on high rankings within a host of organisations that understand the value of people."
Investors in People is one of the world's leading people management standards, a business improvement tool designed to help organizations develop performance through their people.
MTN Ghana attained its first Investors in People Accreditation in 2014 and received  two Gold Accreditations in 2015 and 2017. MTN is the first company in Ghana to receive the Investors in People Accreditation.
About MTN Ghana
MTN Ghana is the market leader in the increasingly competitive mobile telecommunications industry in Ghana, offering subscribers a range of exciting options under Pay Monthly and Pay As You Go Services and Mobile Financial Services. The company has committed itself to delivering reliable and innovative services that provide value for subscribers in Ghana's telecommunications market. Since its entry into Ghana in 2006, MTN has continuously invested in expanding and modernizing its network in order to offer superior services to a broad expanse of the nation.