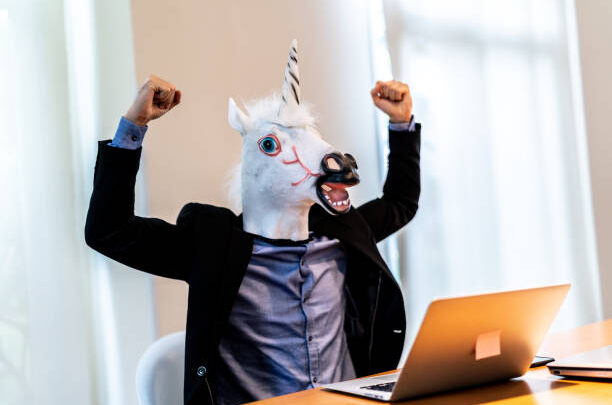 Data from the past 11 years shows that the month of July has the most number of startups attaining the status of unicorn business at 96
In contrast, February is the month which has seen the least number of startup businesses become unicorns at 43
From January 2010 to September 2021, 847 startups achieved unicorn status
The United States (424) and the fintech industry (167) are responsible for the most unicorn businesses.
To be considered a unicorn startup, a privately owned business needs to reach an investor valuation of $1 billion or more. According to new research from the personal finance experts at money.co.uk, there are 847 unicorn businesses in the world as of September 2021.
Interested in unicorn enterprises, money.co.uk analysed data from CB Insights between January 2010 to September 2021 to establish which month is the most common for startup businesses to gain unicorn status.
The world's best month for unicorn businesses
Month
Number of startup businesses established as 'unicorn'
Combined financial valuation ($USD)
January
64
$271.60 Billion
February
43
$138.23 Billion
March
81
$241.50 Billion
April
88
$360.08 Billion
May
84
$226.04 Billion
June
88
$208.51 Billion
July
96
$292.22 Billion
August
67
$156.46 Billion
September
90
$227.13 Billion
October
54
$178.80 Billion
November
44
$126.60 Billion
December
48
$319.88 Billion
Money.co.uk found that July is the most popular month for startups to become unicorn, with 96 businesses achieving this status in the month of July between 2010 to 2021. The accumulative valuation of these businesses is an astonishing $292.22 billion.
The month coming into second place is September, as 90 startup businesses gained unicorn status from 2010 to 2021, with a collective valuation of $227.13 billion.
In joint third position are April and June, with both months seeing 88 startup businesses from 2010 to 2021 enjoying the newfound reputation of unicorn. The combined valuation of the 88 businesses in April is $360.08 billion, whilst the combined valuation of June's businesses is $208.51 billion.
Contrastingly, data from the last 11 years notes February as the month which has seen the least number of startup businesses attain unicorn status at 43.
Overall, from January 2010 to September 2021, 847 startups have received the prestige of becoming a unicorn business and the total collective valuation of the 847 unicorn businesses is a colossal $2,747.05 trillion.
From the 847 startup businesses that gained unicorn status from January 2010 to September 2021, the five countries which produced the most were:
United States – 424
China – 165
India – 41
United Kingdom – 33
Germany – 19
Additionally, the five industries which produced the most were:
Fintech – 167
Internet software and services – 144
E-commerce and direct-to-consumer – 88
Artificial intelligence (AI) – 71
Health – 57
Salman Haqqi, personal finance expert at money.co.uk, offered guidance on what to consider when seeking a business loan to grow your business:
Be transparent
Making a concise business plan is important. It should establish how the business is going to realistically achieve desired milestones in the short and long-run, and how every penny of the bank loan will be spent throughout the different phases of expected growth.
Be aware of loan covenants
Some banks will insist on a range of non-negotiable terms before providing you with the business loan. This could include the inability to take on additional loans, the inability to sell specific assets and the inability to pay cash dividends over a certain period. Be aware of any loan conditions before agreeing to a business loan.
Seek expert advice
The business loans market (like many others) is very turbulent at the moment due to the economic uncertainty caused by the COVID-19 pandemic. If you are struggling to navigate through it, consider consulting a qualified expert to help you through the loan application and analysis process.
 Methodology:
co.uk wanted to discover which month is the most common for unicorn businesses to reach the status of being valued at $1 billion or more (and therefore gaining 'unicorn' status).
To do so, money.co.uk analysed the latest data from CB Insights who provide a complete comprehensive list of unicorn companies.
For the research, money.co.uk focused on the time frame January 2010 to September 2021.
For each respective year from 2010 to 2021, money.co.uk tallied how many businesses reached the status of 'unicorn' per month.
co.uk then grouped the tallied results into the overall month category (i.e. Jan to Dec) to definitively establish which month has seen the most businesses attaining that status of unicorn over the last 11 years.
Alongside the overall months, money.co.uk also established the combined financial valuations of the unicorn businesses in each month from January 2010 to September 2021.
Additional analysis found the total businesses that had been credited unicorn status from January 2010 to September 2021, a breakdown of the countries in which the businesses are most commonly given the unicorn title and a breakdown of the industries in which the unicorn businesses are most prevalent.
Data was collated on Thursday 14th October 2021 and is subject to change.
About money.co.uk:  
Money.co.uk is one the UK's leading comparison websites for financial services. With the shared goal to help people make sense of their money, we support consumers with finding mortgages, loans, credit cards, bank accounts and insurance from more than 600 providers.
Our free, online comparison service allows UK consumers to compare thousands of financial products. From credit cards to savings accounts, loans to travel money, we want our users to feel reassured that we're on their side when it comes to their finances.
Money.co.uk is fully authorised and regulated by the Financial Conduct Authority (FCA) and is owned by RVU, which also owns Uswitch.com and Confused.com.
https://www.money.co.uk/business-loans.htm