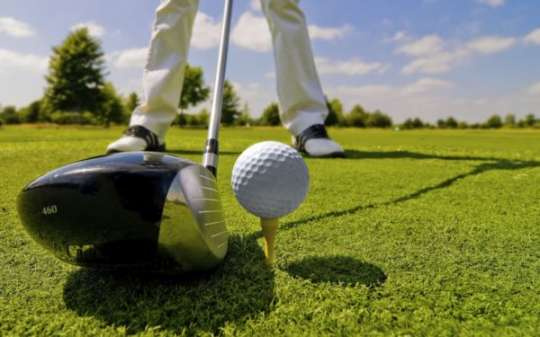 As part of the 50th anniversary of the Ghana Golf Association (GGA), the Seniors of Ghana Golf will storm the CGBR Golf club this weekend for a special competition. 
Speaking to the press, the President of the GGA, Mr. Mike Aggrey indicated that his last inspection of the facility revealed a prestine and well manicured course. 
Notable amongst the participants will be Nana Ogyampa Amoakohene, who is the only one to have played a hole in one on the Seniors circuit. Also back is Hans Debeer of Tarkwa who won the event 3 years ago.
All of these golfers will be looking to wrestle the title from Obuabased Stephen Acquah.
On the female front, the top golfers will all be in attendance and an exciting competition is expected.
Certainly the Coconut Groove Golf Course at Elmina will be the action spot on Saturday and Sunday 19 & 20 February when the special Golden Jubilee golf event tees off.
The competitions categories include the Seniors, Men's division B and the Super Female.
Mr. Mike Aggrey, President of the Ghana Golf Association said he has trained well and he is poised to wrestle the Seniors title from S. Acquah
The sponsors for the event are SIC Vanguard insurance and other companies.
By Daniel Nyarko