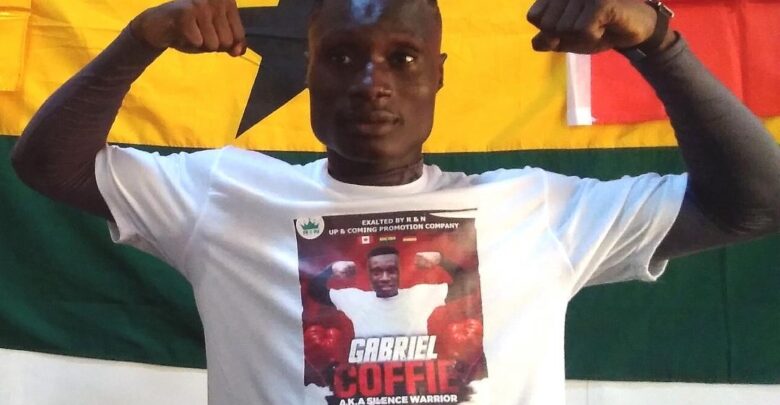 Professional lightweight boxer Gabriel Cofie aka Apetor has been signed on by R&N Promotions.
The signing ceremony took place at Ofosua House at Jamestown on Saturday February 12, 2022.
Coaches Ransford Amugi and Nuru Omaboe of the Jamestown Boxing Club introduced the dignitaries who graced the occasion and revealed how they groom boxers from nowhere into stars.
New Manager Rev Thomas Nettey assured the boxer of maximum support and inspiration so that he realizes his dream and ambition of becoming a world champion. He urged him to be prayerful and step up in his training as there are international bouts in the pipeline.
Gabriel Cofie who is also a fashion designer and loves to be called the 'Silence Warrior' promised to win all his bouts to make his fans happy.
Fans, Friends and family including his mum, Mrs. Lilian Allotei Cofie, Mr Laud, Eric Nelson and others witnessed the ceremony.
Joshua Cofie, an uncle testified of Gabriel Cofie's dedication and discipline in and off the boxing ring.  He thanked God for the opportunity.
The new management later presented some boxing equipment to Cofie. The ceremony attracted fans of Cofie who cheered him with morale raising songs.
By Richmond Karikari Boateng