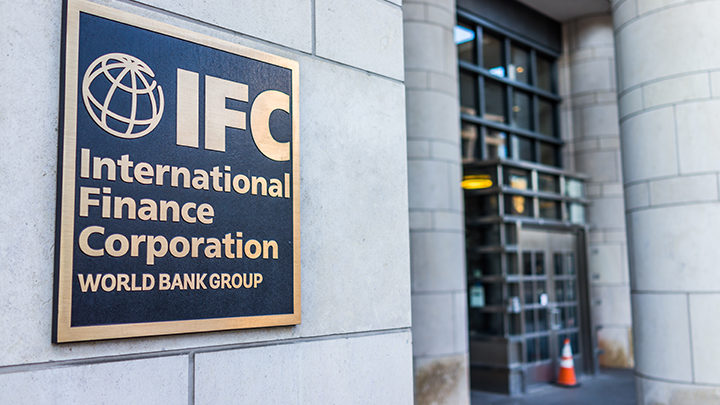 IFC, a member of the World Bank Group, has provided a $100 million loan to Banco Davivienda, boosting the bank's ability to increase its lending for low-income housing, women-owned small and medium enterprises, and sustainable agribusiness projects in Colombia. The loan will expand Davivienda's ability to support Colombia's economy, which has been impacted by the Covid-19 pandemic.
The financing package consists of IFC's own resources; a syndicated loan provided by the eco.business Fund, an impact fund focused on the conservation of biodiversity and the mitigation of climate change; and a loan through IFC's Managed Co-Lending Portfolio Program (MCPP), a platform that allows institutional investors the opportunity to passively participate in IFC's loan portfolio.
Elizabeth Martínez de Marcano, IFC Manager for the Andean Region, said: "IFC's financing to Davivienda is a clear sign of our commitment to supporting low-income households, especially women who struggle daily to keep afloat, and to Colombian micro, small and medium-sized companies, which require more help today than ever in the face of the crisis caused by COVID-19. "
Efraín Forero, President of Banco Davivienda, stated: "This operation is part of our strategy of providing constant support for SMEs, which has been reinforced in recent days with other actions to support our clients in this health crisis caused by the COVID-19 pandemic."
Banco Davivienda is owned by Grupo Bolivar. In 1973, IFC made its first investment in Grupo Bolívar, the parent company of Davivienda and one of the main financial groups in Colombia. Since then, IFC has provided lines of credit and equity investments to the bank.
About IFC
IFC—a sister organization of the World Bank and member of the World Bank Group—is the largest global development institution focused on the private sector in emerging markets. We work with more than 2,000 businesses worldwide, using our capital, expertise, and influence to create markets and opportunities where they are needed most. In fiscal year 2019, we delivered more than $19 billion in long-term financing for developing countries, leveraging the power of the private sector to end extreme poverty and boost shared prosperity. For more information, visit www.ifc.org
About Banco Davivienda
At Davivienda we believe in a financial world that simplifies the lives of people, communities, businesses and cities. As a result, today we are a team of more than 17,100 people in Colombia, Panama, Costa Rica, Honduras, El Salvador and Miami, innovating, investing in knowledge, talent and technology, collaborating and seeking best practices worldwide. We do all of this to deliver day-to-day solutions and exclusive offers to 11.9 million customers, enabling greater financial inclusion and sustainable development. We are currently the second largest bank by portfolio in Colombia *, with a network of 681 branches and more than 2,600 ATMs in Colombia and in our international subsidiaries. We are one of the companies belonging to the Bolívar Group. * Financial Superintendence of Colombia (figures as of December 2019).