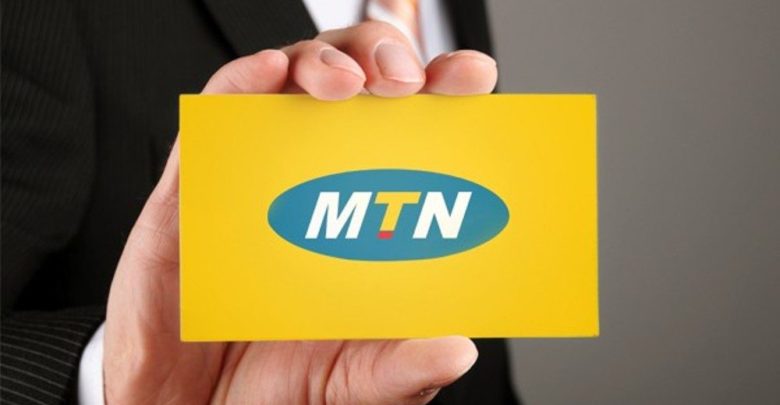 MTN Ghana is committed to the adherence of the general health protocols established to minimize the spread of the COVID-19 disease. All MTN offices, shops and service centres across the country have been on high alert to ensure full compliance with all COVID-19 protocols issued by the Ghana Health Service (GHS) and the World Health Organization (WHO).
Whilst focusing on ensuring the provision of reliable services in a safe environment, the company has taken note of the concerns raised by its sector Minister, Mrs. Ursula Owusu-Ekuful, about the sitting arrangement at the outdoor "overflow area" of its Dansoman Zodiac Branch. MTN Ghana sincerely apologizes to the customers and the public for the incident.
MTN has taken immediate steps to ensure the enhancement of measures already put in place to stem the dangers associated with the congregation of customers outside our service centers to prevent this situation from happening again. We would like to reassure the public and Government of our full commitment to the fight against Covid-19.
It is worthy to note that, at the onset of the outbreak of the disease in the country and till date, MTN Ghana has implemented several measures to ensure the safety of customers and staff.  MTN Ghana was among the pioneers to immediately make the use of hand sanitizers and temperature checks mandatory at all its premises.  The company also decongested the offices and service centres to limit the number of people inside at any given point in time.  We also implemented "Work from Home" initiatives for the safety of our staff very early on as we assessed the risks Covid-19 posed. Extra chairs have also been made available outside of MTN branches to accommodate the extra number of people who cannot sit in the main branch. MTN has also opened some of the branches which were initially closed to accommodate customer needs while observing strict protocols to ensure the safety of our staff and customers.
MTN Ghana will continue to review its operations in the midst of the pandemic with the view of protecting customers and staff whilst enhancing customer experience. These measures include the continuous training of staff to enable them deal with the unique circumstances we face currently, the provision of chairs in waiting areas that conform to social distancing and mandatory mask protocols outside of our service centers and within, and the provision of more signages to support customers. MTN continues to engage and encourage its customers to transact with us through our digital channels and make full use of its mobile money agents for financial transactions.
Our digital channels include MyMTN App, Skype, emails, Facebook, Twitter and Instagram. Customers can also call the 24-hour contact center on 100 for assistance at any given time.
MTN Ghana would like to assure all stakeholders that it is a good corporate citizen of Ghana and will stay committed to the fight against COVID-19.
About MTN Ghana
MTN Ghana is the market leader in the increasingly competitive mobile telecommunications industry in Ghana, offering subscribers a range of exciting options under Pay Monthly and Pay As You Go Services and Mobile Financial Services. The company has committed itself to delivering reliable and innovative services that provide value for subscribers in Ghana's telecommunications market. Since its entry into Ghana in 2006, MTN has continuously invested in expanding and modernizing its network in order to offer superior services to a