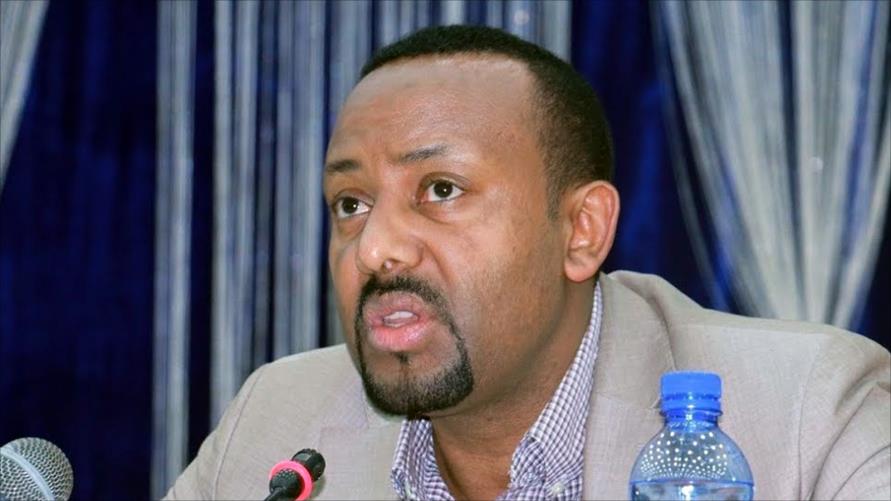 Ethiopia's ruling coalition voted in Abiye Ahmed as new prime minister on Tuesday following the resignation of Hailemariam Desalegn last month, the state-run Ethiopian Broadcasting Corporation said.
The state-run channel said the 180-member council of the Ethiopian People's Revolutionary Democratic Front (EPRDF) chose Abiye to succeed Hailemariam as the chairperson of the coalition, meaning he automatically became premier.
"In today's session, the council held a vote and elected Abiye Ahmed as chairperson," said the EBC presenter, without giving further details.
State-affiliated outlets said Abiye won over 60 percent of all votes in the council.
Abiye, who hails from the Oromo ethnic group, will take over the government of Africa's second most populous country.
The ruling coalition has struggled to contain persistent and violent unrest since 2015, the biggest challenge to its hold on power since 1991.
Hailemariam cast his resignation last month as a bid to smooth the way for reforms. It came after strikes and demonstrations near the capital successfully demanding the release of opposition members.
The anti-government protests began in 2015 over land rights before broadening into demonstrations over political and human rights.
The government has twice imposed emergency rule, most recently after Hailemariam's resignation, to contain unrest mainly in Oromiya province, the country's most populous region.
Rights groups have said that amid the violence security forces have killed hundreds of people.
Abiye faces the challenge of implementing democratic reforms that have been pledged by the government. He must also bridge differences that have erupted within the ruling coalition.
When a vote to validate the second state of emergency after Hailemariam's resignation came before parliament earlier this month, almost 90 legislators voted against the bill despite being members of the same coalition, exposing widening rifts.
"He faces the tasks of widening political space and reaching out to the opposition. He will also have to respond to popular demands," said Asnake Kefale, an assistant professor of political science at Addis Ababa University.
Legislative elections have been scheduled for 2020.
Analysts have said that the appointment of an Oromo to the most powerful political office in
the country could ease tensions.
Oromos comprise 34 percent of Ethiopia's 100 million people but have not held power in the country's modern history.
Along with the other largest ethnic group in the country, the Amharas, they have led street protests against the government since 2015.
Abiye is the chairperson of the Oromo Peoples' Democratic Organisation, one of the four ethnic-based parties in the EPRDF coalition.
He speaks three Ethiopian languages, holds a doctorate in peace and security from Addis Ababa University and served in the military. He also briefly served as science and technology minister in Hailemariam's cabinet.
Some analysts and opposition politicians have blamed rising ethnic tensions in the diverse country on Ethiopia's federal system, which redrew the borders of provinces largely along ethnic lines in 1991. (Reporting by Aaron Maasho Editing by Maggie Fick, Toni Reinhold)
By Aaron Maasho, Reuters