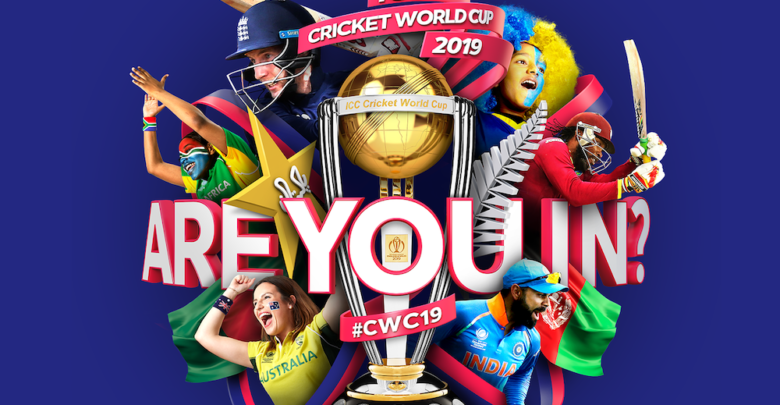 Cricket World Cup 2019 has launched the public phase of its ticket sales, asking fans throughout the world: "Are you in?"
Organisers of the tournament, due to take place at venues throughout England and Wales next summer, unveiled a major new marketing and PR campaign to kick-start the push.
The creative concept, designed particularly to attract and engage new audiences to the sport, features a mix of music stars, cricket legends and youth influencers.
A launch film featuring crossover cricket hero Freddie Flintoff sees the star singing and dancing to Imagine Dragon's track, 'On top of the world,' with cameo appearances from the likes of DJ Greg James, and influencers Josh Pieters, ReevHD and Danielle Harden
Other activity is set to include a social video mini-series, in which comedy character Chabuddy G will present his unique "beginner's guide" to the Cricket World Cup.
The campaign has been created and will be delivered with support from a number of the sport industry's leading agencies, appointed following what Cricket World Cup 2019 describes as "highly competitive pitches."
They include Ticketmaster, Ogilvy (PR), Matta, (Creative), Ear to the Ground and Red Sky at Night (Activation), Goat (influencer marketing), Twelfthman (artworking) and Threepipe (media buying).
Commenting on the creative strategy, CWC19 marcomms director Adrian Wells said: "The ICC Cricket World Cup delivers a unique carnival atmosphere with singing, dancing, flags, face paint and parties differentiating it from other cricket matches."The campaign is designed to bring this riot of colour and sound to life and appeal to new fans looking for an unforgettable day out."
The Cricket World Cup 2019 will run between May 30th and July 14th next summer. In total, 11 venues are scheduled to stage matches.
A public ballot, which opens today, is offering fans a one-month window to apply for tickets to every match. It follows a priority sales period that focused on the Cricket family. General ticket sales for the tournament will open in September.
CWC19's ticket programme incorporates support for UNICEF, the ICC Cricket World Cup's global CSR partner. Applicants are being offered the chance to donate to the UNICEF Cricket for Good initiative at the point of purchase.

The timing of the launch coincides with the start of the first Specsavers Test match between England and India at Edgbaston, which also marks the England Cricket Team's 1,000th Test.