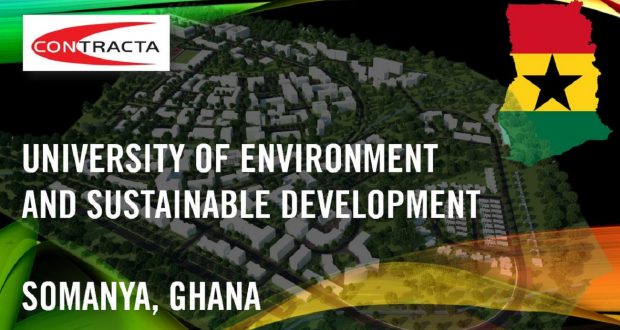 Some residents in the Yilo and Upper Manya Krobo municipalities of the Eastern Region have given the government a two-week ultimatum to rescind what they claim to be plans to relocate the main campus of the first public university in the region.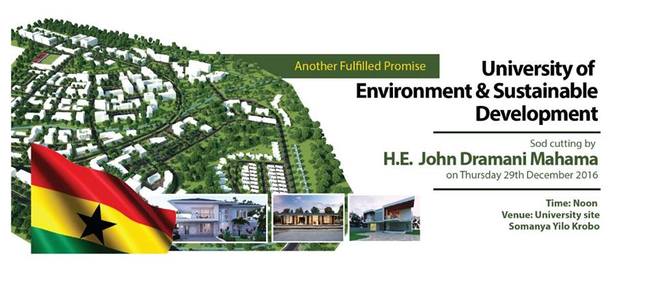 According to the protestors from Krobo and Adangbe, there is a grand scheme by the current administration to relocate the main campus of the University of Environment and Sustainable Development from Somanya to Bunso in Akyem Abuakwa.
Dozens of residents, clad in red and black, hit the streets of Somanya and Odumase with their protest, despite assurance from the Education Ministry that there was no such relocation plan.
The protestors, after converging at the Agormanya Market Square marched through the principal streets amid loud music.
Police officers from Akosombo, Odumase and Somanya provided security for the demonstrators.
United Krobo Foundation, organisers of the protest march, insisted that it has sighted documents that allegedly reveal that government is scheming to make Bunso the main campus of the university.
"We have seen the documents and we are more than convinced that this government wants to make Bunso the main campus of the university because how can you say Somanya is the main campus but in the document you are going to build the office of the Vice-Chancellor, the university's administration and all the faculties in Bunso. Clearly, we are being shortchanged but we won't sit down for that to happen," said the Foundation's Secretary, Joshua Ogbojor.
"How can the cost of building the Bunso campus which is a satellite campus be thrice that of the main campus?" he quizzed.
The demonstration was taken to the Lower Manya Krobo Municipal Assembly where they handed over a petition detailing their demands.
The protestors then continued to the Somanya lorry station where they handed over another petition to the Yilo Krobo Municipal Chief Executive, Ebenezer Tetteh Kupualor.
Former President John Mahama on December 29, 2016, cut sod for the construction of the University of Environment and Sustainable Development at Somanya, in the Eastern Region at the cost of 45 million Pounds Sterling.
The former President mentioned that Parliament had approved the contract for the construction of the modern university, which would offer degree programmes in environmental studies, climate change, urban development, Water Resources Development, Energy Sustainability, Energy Economics and Agriculture.

The University is to have four undergraduate Schools – the School of Natural and Environmental Sciences, the School of Sustainable Development, the School of Agriculture and Agriculture Entrepreneurship and the School of the Built Environment.
Ghanaweb