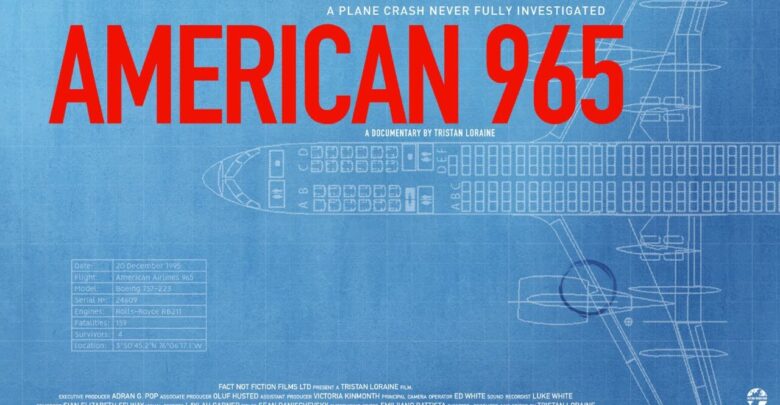 By Dela Ahiawor
Aircraft accident Investigators figured out pilot error as the cause of the tragic crash of American Airlines Flight 965 on December 20, 1995. That's to say, the crew lost situational awareness (not knowing what was happening around them).
To illustrate this fact, former British Airways Captain, Tristan Loraine recalls some white-knuckle moments in his aviation life: "In my airline, we had also had a flight where the pilots forgot to slow the plane for landing due to the fact they had been impaired from breathing contaminated air; this was the same aircraft type as in the Cali crash. It is obvious on this flight the crew were not cognitively as sharp as they should have been."
He also said he was impaired from exposure to contaminated air. "So why could it not have happened on the American 965 flight that night in December 1995? I believe it probably did."
Indeed, it's this belief that led captain Tristan to embark on a 20-year research to get to the bottom of the actual cause of the American Airlines Flight 965 crash, which culminated in "America 965" his latest investigative documentary.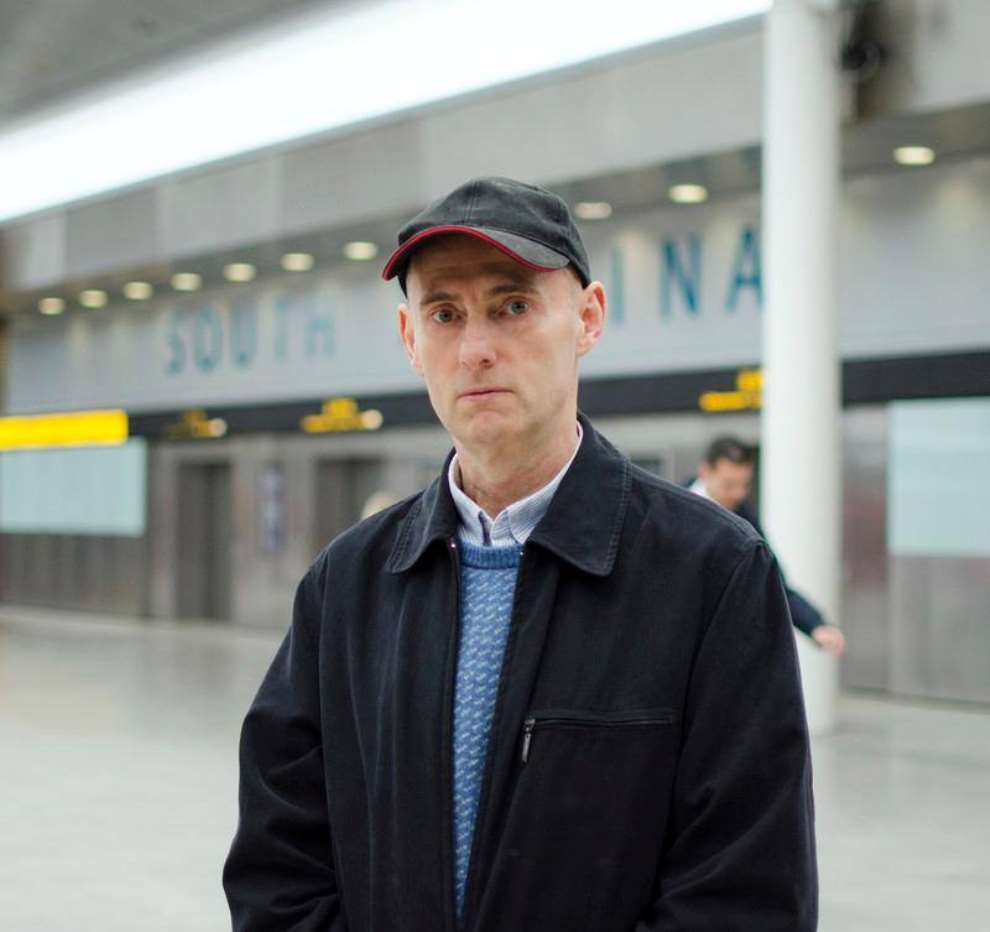 Captain, Tristan Loraine
The Boeing 757-200, an American narrow-body airliner, flying from Miami rammed into a mountain in Buga, Colombia, killing 151 of the 155 passengers and all eight crew members.
Ahead of the screening of American 965 documentary across the USA in July, Captain Tristan Loraine shares some cold hard truths about what caused the tragic accident in an interview with this writer.
He mentioned the facts about the contaminated air we breathe on commercial planes and also provided vital evidence as to why two highly trained American Airlines pilots made those errors that has never been fully investigated until now as follows:
Q  From your extensive research what caused American Airlines Flight 965 to crash in 1995 and what vital evidence did investigators fail to look at?
[CAPTAIN TRISTAN] The plane crashed near Buga, not Bogota. It was descending at night and the crew lost situational awareness and the plane flew into a mountain side at about 240 mph. The evidence clearly shows the left engine had a known oil leak and the left engine provides the pilots with the air they breathe. If the breathing air is contaminated it will impair crew performance and it is obvious on this flight the crew were not cognitively as sharp as they should have been. In the film we took the data from the flight data recorder and for the first time recreated the exact flight path the aircraft took. WE looked at what the industry really knew. The evidence points to the air supply being contaminated, the aircraft and engine manufacturer knew this could happen, the industry knew this could happen, yet the aircraft had no contaminated air warning system to warn the pilots and remarkably the pilots' blood was not tested for exposure to contaminated air. The investigators never looked at this. Why not? Maybe the industry didn't want to find out. Since the Cali crash there have been a number of other serious incidents with crews being impaired or even totally incapacitated and air accident investigation departments around the world have said all aircraft should have warning systems fitted but the industry refuses to fit them and the FAA fails to regulate their introduction to protect the industry from potential liability issues.  

Q  What advice do you have for frequent flyers regarding the contaminated air on aircrafts, as people prepare to get back on planes?
 [CAPTAIN TRISTAN] The breathing air supply on aircrafts we know is getting contaminated with engine oils and hydraulic fluids. This comes with manufacturer warnings on the cans : 'do not breathe mist or vapour from heated product; risk of cancer; suspected of damaging fertility; etc…' Why does the industry allow people to be exposed to contaminated air especially the unborn? We know contaminated air can and has impaired crew performance and even made some pilots totally incapacitated so why are there no warning systems on aaircrafts. Why do airlines not follow up on passengers after bigger exposures to see what health effects they may develop a week, a month, a year or 10 years after exposure? Passengers should demand to be only provided filtered air from the engines or fly on the only airliner that does not provide contaminated air from the engines, the Boeing 787. The 787 uses electrical compressors. It is now the gold standard for air quality and how all aircrafts should be built.
Q  Is there anything that the aviation industry is doing to reduce the potential health risk to air passengers, crew and staff as people prepare to get back on planes ?
[CAPTAIN TRISTAN] The recirculated air on an aircraft is filtered for bacteria and viruses which are very effective, but this does not address the problem with original air being supplied from the engines being contaminated with toxic chemicals. If you are on a plane and the person beside you has COVID it doesn't matter if the recirculated air is filtered for viruses or not, the chances are you are going to catch COVID from your neighbour. The solution is to PCR test people at the terminal and only allow negative PCR test people to fly.
AMERICAN 965
"American 965" is the culmination of 20 years of research. It's the latest investigative documentary by former Airline Captain Tristan Loraine that goes back over the tragic crash of American Airlines Flight 965 from Miami to Cali, Colombia on December 20, 1995.
The aircraft crashed whilst on approach, killing 159 people onboard.
The documentary took data from the flight data recorder of American Airlines Flight 965 and for the first time recreated the exact flight path the aircraft took. The producers looked at what the industry really knew.
Through extensive research; interviews with family members, survivors, air accident investigators and other experts; as well as a never seen before complete 3D recreation of the accident; Captain Tristan offers a plausible new possible cause for why this tragic accident occurred. The film leaves us asking why did the aviation industry never revealed to investigators key information they knew. Information every passenger should know.
"American 965" is due to be released in July, 2021 and is the sequel to Captain Tristan's documentary 'Everybody Flies' that premiered in September 2019 at the Raindance Film Festival in London, which is waiting to have a selected US theatrical release.
About Captain Tristan Loraine
Captain Tristan's first love is aviation, unfortunately he had to retire from his dream career due to ill health caused by regular exposure to contaminated air. Tristan and his co-pilots fell unconscious on many flights and had to use emergency oxygen to land the plane. He often wondered what happened to his pregnant passengers and their unborn children.
Gonzalo Dussan and his 6-year-old daughter Michelle were amongst the only 4 survivors and feature in the 'American 965' investigative documentary film.
Tristan Loraine learnt to fly at the age of 17 whilst at school in Northern Ireland. He continued his training in California at the Sierra Academy of Aeronautics graduating as a commercial pilot. Whilst flying in the USA, he flew to 196 different airports in California.
After a career as an Airline Captain for British Airways, Tristan Loraine re-trained as a Director / Producer at the National Film and Television School (NFTS) and established his award-winning production banner Fact Not Fiction Films in November 2006. Tristan's 20 years of research on cabin air safety earned him a British Citizen Award for services to industry, which he was awarded in 2015 at the House of Lords (UK Parliament). He is also the Spokesperson for the leading global organization dealing with the issue of contaminated air: The Global Cabin Air Quality Executive (GCAQE).
Tristan Loraine is a prolific award-winning director of Dark Reflection, Everybody Flies (2021 Oscar and a BAFTA qualified) and Aerotoxic (2022 – voiced by Marina Sirtis).
www.delreport.com