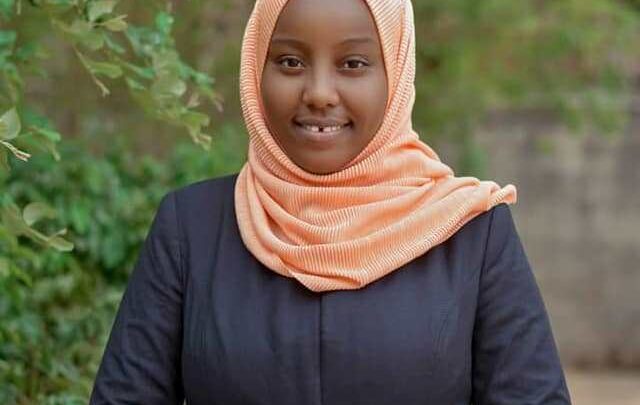 My name is Zildat Wahid Juma from Zanzibar, Tanzania. A social activist in environmental issues and taking my Bachelor's degree of arts in Geography and Environmental Studies. I am the Executive Director of an environmental NGO called ENVIDEC (ENVIRONMENTAL DEVELOPMENT FOR COMMUNITIES). An EarthDay volunteer and a second run up winner of Zanzibar youth awards 2020 in a category of up coming youth in environmental conservation.
PASSION
I am a Geography and Environmental student therefore, my interest in them have made me become an activist since I face most Enviromental problems in my society. This made me decide to go further by  starting up my own NGO.
PROBLEM
In my community the main problem we face is poor waste management in some areas though it has reduce to some extent due to the government support and other private sectors. Since Zanzibar is an island we face the vulnerability of climate change too. We have various impacts now such as salt water intrusion and coral bleaching which tends to destroy our economy since we depend on agriculture  and tourism.
We also know that climate change is mostly anthropogenic caused therefore, the anthropogenic activities such as burning of fossil fuels , deforestation of trees and mangroves as well other problems  facing my community.
SOLUTION
As a youth activist I have decided to register my own Non Governmental Organization ( NGO) so as to create a new version of changing the mindset of youths in my society and now making my strategic plans and soon get to work. I also engage myself in clean ups activities in my community and help to spread education on proper waste management to my community members.
I still hope to create new changes to my society through my NGO @envideczanzibar (Environmental development for communities).
Contact her via: WhatsApp: +255 621 676 047 Email Address: zildatwahid@gmail.com Instagram: @zildatwahid Facebook: @Zildat Juma Twitter: @ZildatW
Source: Climate Daily Effects (C.D.F) is a social media platform that share stories and solutions to climate crisis in everyday life. C.D.F is presented to you Friday of every week by LYCA 's Climate Education Coordinator Miss. Kadiatu A. Sheriff. Climate Daily Effects is an initiative of  Liberian  Youth for Climate  Actions (LYCA)
You can share your stories and solutions to us (LYCA ) through these media: Nyanfor7077@gmail.com, lycactions@gmail.com , Whatsapp (+231776882413), Follow us on Facebook @LYCActions
www.delreport.com