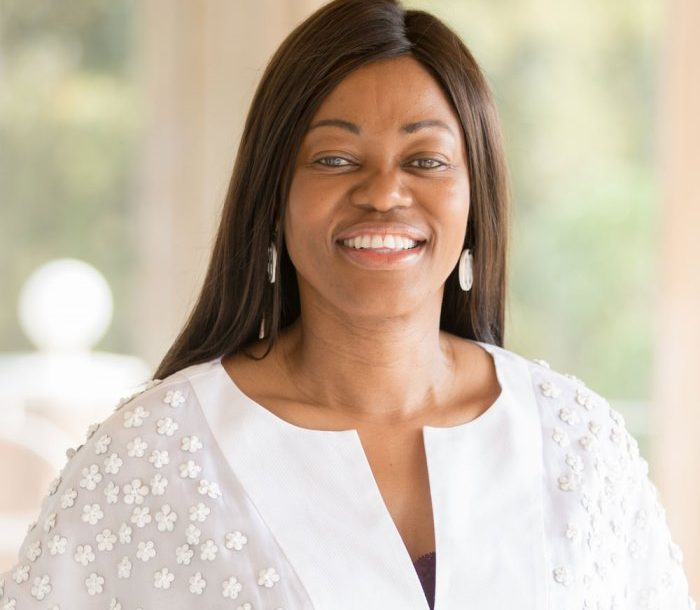 African Philanthropy Forum launches the Africa Gender Initiative uniting African philanthropists behind the common goal of advancing gender equality across the continent.
●       Tsitsi Masiyiwa, the philanthropist behind the Initiative is leading the new cohort of African philanthropists committed to inspire more Africans to give directly to the issue.
●       The initial list of funding partners includes South African entrepreneurs Beryl and Neverl Kambasha and their BeeNev Kambasha Foundation, Zimbabwean entrepreneurs Mayda and Trevor Mapondera of Catalyst Foundation and SHE Project, South African impact investor Yellowwoods Foundation, Byron Fundira of Chiltern Support and Housing, as well as Zimbabwean entrepreneurs Tsi and Peter Pembere of Express Links International Money Transfer.
●       To start with, the Africa Gender Initiative will seek to raise US $50M in ten years and will support the activities of Co-Impact's Gender Fund in Africa.
 Kigali, October 24, 2022
Today, the African Philanthropy Forum launched the Africa Gender Initiative (AGI), a platform for African philanthropists to come together, mobilise funding and work collaboratively to close the gender gap.
Initially, funding raised by the Africa Gender Initiative will support the work of the Co-Impact Gender Fund on the continent. The Co-Impact Gender Fund was launched in March to support individuals and organizations driving change in Africa, Asia and Latin America by building women's leadership in key areas such as law and economics and addressing gender-based inequalities in healthcare, education and economic opportunity.
Given the current state of gender parity in Africa, initiatives such as the AGI are desperately needed. Even before the pandemic, McKinsey Global Institute[1] determined that progress towards gender equality was stalling in Africa. A recent World Economic Forum[2] report now calculates that due to the Covid-19 pandemic gender parity on the continent is still at least 98 years away.
While most global philanthropic funding is going to Africa, only a fraction of this money reaches African non-governmental organizations, programmes or initiatives, with even less going to women-led organizations. Instead, over 80% of gender-focused funding goes to multinational non-governmental organizations and governments[3].
This severe lack of funding in conjunction with the exacerbation of gender injustice due to the Covid-19 pandemic provides the backdrop and impetus for the Africa Gender Initiative.
To advance a collaborative and long-term approach to giving the Africa Gender Initiative is set up as a community borne out of the cooperation between the Africa Philanthropy Forum, Delta Philanthropies and Co-Impact. Future funding partners will become part of a network of philanthropists, local advocates, and experts to address deep-seated inequalities more efficiently.
H.E. Graça Machel, former First Lady of South Africa and Mozambique and live-long advocate for women's rights and gender equality commented on the launch of the Africa Gender Initiative:
"Women and girls across Africa are longing for equal treatment and opportunities. We need to listen to their calls and address gender inequality now, as a group by joining forces and working collaboratively.
The way forward is to foster more women's leadership across the continent to create societies that allow everyone, especially women and girls to thrive."
Tsitsi Masiyiwa, businesswoman and philanthropist, said:
"I'm delighted to launch the Africa Gender Initiative alongside the African Philanthropy Forum and a group of funders that want to see a more progressive Africa. We are convinced that philanthropy can do more, and want to encourage others to join our call for change.
"We need to finally trust our own and drive funding in the hands of those that know the continent's needs best. It is time for a new generation of African leaders that break down gender inequalities and allow everyone to reach their full potential."
Janet Mbugua, Kenyan gender equality advocate and founder of Inua Dada Foundation commented on the launch:
"The approach taken by the Africa Gender Initiative is a bold step in the right direction. It is an urgent necessity that we recognize the potential that women leaders hold across the continent. Working collaboratively with women's rights and grassroots organizations, feminist networks and funders, is key to breaking down barriers and advancing gender equality.
"For far too long have we been ruled by gendered systems that benefit only men. Seeing this commitment from Africans for Africans is encouraging me to continue to fight for gender equality, everywhere I go."
Mosun Layode, Executive Director of African Philanthropy Forum, said:
"We are excited about the launch of the Africa Gender Initiative at the African Philanthropy Forum Conference. The initiative embodies APF's vision to change the culture of giving on the continent and speaks directly to the kind of transformation we look forward to seeing. 
Our theme for the conference – "African Philanthropists Closing the Gender Gap" – aligns perfectly with what AGI seeks to achieve. Philanthropy plays an important catalytic role in effecting change, and this initiative will unlock opportunities for women and girls across Africa." 
Mary Wandia, Co-Impact Director of Programs in Africa, said:
"Co-Impact is delighted to collaborate with the Africa Gender Initiative. We believe that philanthropy is a facilitator of change that works most effectively when it works together with locally-rooted partners.
The funding from the Africa Gender Initiative will provide large, long-term and flexible support to African and primarily women-led organizations, programmes and initiatives. Together we will foster women's leadership, address deep seated gender inequalities and challenge persisting norms that perpetuate discrimination against women and girls.
Increased collaboration between African philanthropists, local advocates and experts will create an environment bigger than its individual parts, ultimately improving the lives of millions."
About the Africa Gender Initiative
The Africa Gender Initiative was launched by the Africa Philanthropy Forum on 24th October 2022. Its initial activity will be to support the work of the Co-Impact Gender Fund across the African continent over the next decade. For this the AGI will mobilize US $50M from African philanthropists to address gender inequality.
Through the African Philanthropy Forum and Co-Impact, participants of the AGI will be part of a global community of funders coming together to advance gender equality and women's leadership through resource mobilization and advocacy.
 About Africa Philanthropy Forum
African Philanthropy Forum (APF) is a strong and vibrant community of partners who through their strategic giving, investments and influence, foster shared prosperity on the African Continent. It was incubated by the Global Philanthropy Forum (GPF), a global network of strategic philanthropists and social investors committed to international causes from 2014 – 2016. In 2017, APF became an independent entity and continues to be an affiliate of the GPF.
Over the years, APF has established a strong presence on the Continent, with footprints in Cameroon, Côte d'Ivoire, Egypt, Ethiopia, Ghana, Kenya, Malawi, Morocco, Nigeria, Rwanda, South Africa, Tanzania, Uganda, and Zimbabwe through convenings and activities.  APF has also invested in the development of two Toolkits for African Philanthropists and the "Why Give" Series, which consists of interviews with Africa's strategic philanthropic leaders to showcase their motivations for giving.
Since inception, APF has reached over 2,500 philanthropists, social investors and key stakeholders in the philanthropic space across Africa and the world. Through APF's high impact convening and initiatives, the organization has facilitated collaborations, amplified the work of change makers and shared best philanthropic practices and strategies for promoting homegrown development.
 About Co-Impact
Founded in 2017, Co-Impact is a global organization focused on building just and equitable systems. Bringing together philanthropists, foundations, local advocates and private sector partners from around the world to pool funding that supports efforts to drive sustainable change in the sectors of health, education, and economic opportunity – in Africa, Asia, and Latin America. Together with locally rooted program partners and advisors, Co-Impact has formed a global collaborative that advances inclusive systems change, gender equality, and women's leadership through grant-making and influencing philanthropy.
Co-Impact's program partners understand the context and approaches required to shift levers of power so that systems benefit all people equally. The organizations diverse team is spread across 8 countries on 4 continents, where they support powerful coalitions of actors – from grassroots organizations to governments – to collaboratively effect substantive and sustainable systems change.
 About the Co-Impact Gender Fund
The Gender Fund is a ten-year US $1bn initiative that provides funding to predominantly women-led, locally-rooted organizations in Africa, Asia and Latin America with large, long-term, and flexible funding. Co-Impact will provide at least 10% of the funds raised to feminist and women's rights groups and movements.