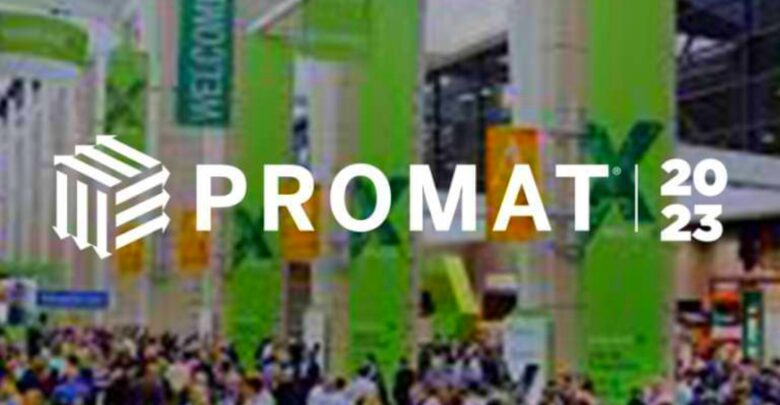 By Dela Ahiawor (sustainability editor)
North America's largest manufacturing and supply Chain trade event, PROMAT 2023 will be held from (20-23) March at McCormick Place in Chicago, USA.
In a press statement, John Paxton, CEO of MHI said:
"There is no substitute for ProMat where you can see all of the latest innovations in-person and in-action. You will get the solutions to your specific operational challenges, during the educational sessions and by speaking with the leading innovative material handling and supply chain suppliers," says John Paxton, CEO, MHI. "We are excited to provide this market access and knowledge opportunity for the entire supply chain community."
When the premier manufacturing and supply chain trade event of 2023, ProMat, returns to Chicago on March 20 it will include 1,000 exhibits from leading solution providers and a comprehensive Educational Conference of over 150 sessions focusing on best-in-class solutions for manufacturing and supply chain operations. ProMat exhibits will represent all segments of the material handling, logistics and transportation industry, from traditional, manual equipment to computerized, automated systems and smart, connected supply chain technologies.
Daniel McKinnon, EVP of Exhibitions, MHI added that: "Seeing the large array of solutions, meeting with leading suppliers and connecting with peers will allow attendees the opportunity to discover products, services and technologies that will be essential for their success in the future," adds Daniel McKinnon, EVP of Exhibitions, MHI.
ProMat 2023 Conference
In addition to the exhibits, the ProMat Conference will include four keynotes and over 150 educational seminars covering leading trends, best practices and state-of-the-art equipment and technology solutions that can make manufacturing and the entire supply chain work more resiliently, efficiently and profitably.
March 20 Keynote: Women in Leadership Panel
Moderated by Michelle Dilley, CEO of AWESOME
March 21 Keynote: A Conversation with José Andrés
Chef and founder of World Central Kitchen
March 22 Keynote Panel: Preview of MHI 2023 Annual Industry Report
John Paxton, CEO, MHI and Deloitte Consulting LLP
March 22 Keynote: A Conversation with Ron Howard
Academy Award-Winning Director, Cultural Icon and Actor
March 22: MHI Industry Night with Nate Bargatze
ProMat will feature the announcement of the 2023 MHI Innovation Award winners during an evening of music, food, drinks and entertainment by comedian Nate Bargatze on Wednesday, March 21. Tickets to this event are $50. The door prize for this event will be a trip of a lifetime vacation. Trip Value: $30,000. See official rules.
Women in the Supply Chain Industry Forum on March 20 at ProMat
MHI has partnered with Material Handling Equipment Distributors Association and the Warehousing, Education and Research Council (WERC) to bring an afternoon of discussion, education and networking for women in our industry.
MHI Young Professionals Network Reception on March 20 at ProMat
This event provides attendees to network and connect with young professionals in the material handling and supply chain industry.
ProMat Student Day on March 22
MHI in partnership with Warehousing Education and Research Council (WERC), College Industry Council on Material Handling Education (CICMHE), Material Handling Equipment Distributors Association (MHEDA) and the Material Handling Education Foundation (MHEFI) presents Student Day at ProMat 2023 on Wednesday, March 22. This event features guided show floor tours to attract the future talent to our industry.
ProMat is Powered by MHI
MHI is an international trade association that has represented the material handling, logistics and supply chain industry since 1945.