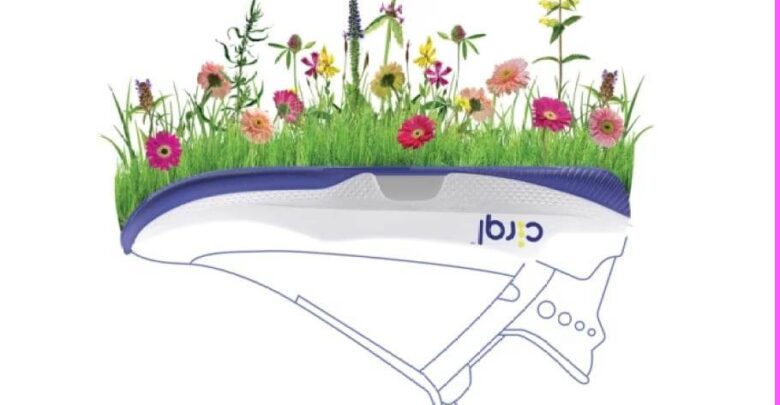 OrthoLite Cirql™, the world's first circular foam material solution for footwear, has been named to the shortlist in the "Best Sustainability Initiative of the Year" category by Drapers Footwear Awards 2023.
Drapers has been the leading authority on fashion retailing in the UK since 1887, and its annual Drapers Award is given to a UK or Irish footwear brand, retailer, etailer or supplier that has improved its environmental impact or launched an impressive product within the year. Submissions are judged on four criteria: How the initiative was implemented across the business, the difference made to the business and its operations, how the activity or product achieved its objectives, and relevance to target audience.
Introduced in March 2022, OrthoLite Cirql was developed through an exclusive partnership between OrthoLite®, the global leader of sustainable, performance and comfort insoles and footwear materials solutions, and Novamont, the international innovator and leader in the advancement, development and manufacture of biodegradable and compostable bio-products.
"We are honored that OrthoLite Cirql is among this exceptional group of finalists in the category of best sustainable initiative of the year," said Glenn Barrett, founder and CEO of OrthoLite. "OrthoLite Cirql is on a mission to help lead the footwear industry toward true circularity, and we consider this innovative new material solution already to be a 'win' for all of our brand partners who are making strides toward sustainability in footwear."
OrthoLite Cirql foam is a patented footwear materials solution combining OrthoLite's 26 years of expertise and innovation in foaming polymers and Novamont's world-leading bio-based, compostable and recyclable polymer to provide the first technology capable of greatly reducing the impact of the manufacturing process with multiple end-of-life disposal options.
OrthoLite Cirql will offer a traditional plastic-free, scalable and truly circular material to OrthoLite's 500+ footwear brand partners and factory stakeholders in 2023.
OrthoLite Cirql is free from "forever chemicals." It is responsibly sourced from non-GMO traditional vegetable raw materials derived from plants plus synthetic biodegradable materials. The material can be returned to the production cycle by advanced chemical recycling to help keep materials in use or back to nature as fully compostable through selected industrial composters.
Using existing and new, closed loop, take back, recycling streams for footwear, scalable end of life management will involve collaboration with footwear brands and the waste management sector. OrthoLite Cirql will also help avoid the accumulation of persistent microplastics as particles will biodegrade similar to natural polymers such as cellulose.
OrthoLite Cirql is committed to full transparency and third-party validation, and has  undergone extensive third-party testing, and analysis including a complete Life Cycle IVL Assessment. OrthoLite Cirql is Certified Industrial Compostable – (Din Certco), REACH-certified (EU) and USDA Certified Bio Preferred®, RSL compliant (Intertek), certified GMO-free, certified Vegan and Hypoallergenic.
The winner of "Best Sustainable Initiative of the Year" will be announced at the Drapers Footwear Awards 2023 in London on June 22, 2023.