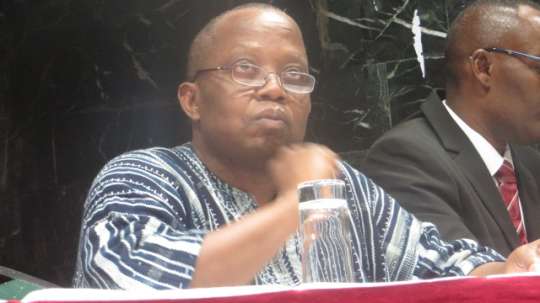 -The Auditor General, Daniel Yaw Domelevo, has disclosed that, some GHc5.4 billion tax payers money were unlawfully paid to contractors, and other service providers by officials at the various ministries, departments and agencies, between 2014-2017.
This was revealed in the 2016 audit of the finances of the various ministries, therefore, Mr Domelevo said, "I have disallowed such payments, and has recommended prosecution of the officials who presided over same."
However, Ghana's Supreme Court in June 2017, ordered the Auditor General to, with immediate effect, begin surcharging persons found to have misappropriated funds belonging to the state, following a suit filed by pressure a group, Occupy Ghana in June 2016.
According to the Auditor General, it subsequently announced surcharging 62 organisations in December 2017, for receiving payments from the state without any proper supporting documentation as proof.
According to the Auditor General, the surcharge certificates totaling GHc 8,886,791.9101742, was for the period between December 31, 2013 and December 31, 2015, where most of the companies, were private organisations, and some state institutions as well as staff of some government agencies.
According to the report, all efforts by the Auditor General to track down the listed companies had been fruitless, thus, forcing them to publish their names.
Meanwhile, the Auditor-General said he has already applied to the Attorney General to grant him powers to prosecute persons indicted in the Auditor General's report.
"If a fiat is given by the Attorney General to Audit Service just like it has been given to the police and others to prosecute, which I have actually applied for, you will see me in action," Mr. Domelevo said.
He was speaking at the presentation of the 2016 audit report of the finances of the various Ministries, Departments and Agencies at the Swiss Alisa Hotel in Accra on 5th February, 2018.
In attendance were, Mr. George Swanzy Winful, the Deputy Auditor General, Professor Agyeman-Duah who chaired the occasion, representatives from the Ministry of Finance and many others.
By Sammy Adjei