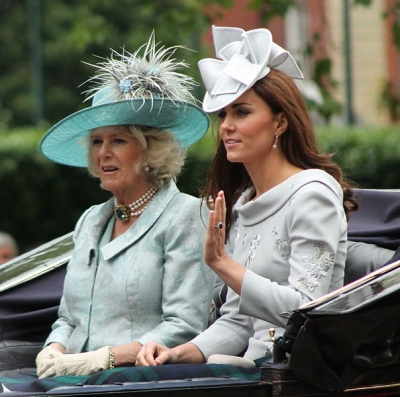 The UK's royal family will take part in an upcoming fashion initiative to celebrate sustainable clothing by designers from nations of the Commonwealth.
The event, called the Commonwealth Fashion Exchange, is the first of its kind and will take place at Buckingham Palace this month during London Fashion Week.
The project will be attended by the Duchess of Cambridge and Countess of Wessex, who will view the exhibit before it goes on a select tour of Commonwealth countries.
The aim of the Fashion Exchange is to champion artisan skills and highlight themes of sustainability. Major fashion houses such as Burberry and Stella McCartney will represent the UK at the event; Karen Walker will represent New Zealand, while Bibi Russell will exhibit for Bangladesh.
Examples of some of the clothing on show will include Canadian brand Triarchy, which creates high-end denim clothing with low-use, recycled water. The company also uses recycled material, and renewable energy in its supply chain.
Artisans from the Namibian Omba Arts Trust will also showcase handmade, fair trade goods.
Baroness Patricia Scotland, Secretary General of The Commonwealth association, said: "The Fashion Exchange has collaboration and partnership at its heart, forging new networks and making the Commonwealth Summit themes of prosperity, sustainability and fairness very real and tangible."
She added: "Fashion represents a powerful common language and platform through which to influence young people around key issues".
The sustainable project is being managed by consultants Eco-Age with the support of Commonwealth Fashion Council and British Fashion Council.
Daniel Hatton, CEO and founder of The Commonwealth Fashion Council, said: "The Commonwealth Fashion Exchange is the beautiful result of cultures coming together. This project has provided a common sustainable ground which broadens networks and allows for the discovery of new friendships and processes, which enriches creativity."
Image Credit: Carfax2/CC