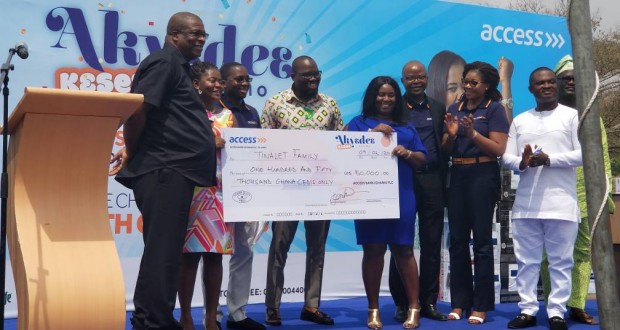 Access Bank Ghana has announced its intentions to invest in technology to rope in the underserved and unbanked population in the country.
The bank has invested in infrastructure and platforms on the University of Ghana Campus, KNUST and other campuses.
The Managing Director of the Bank, Dolapo Ogundimu said the bank will live up to its target in the short to medium term by providing products that will enhance financial inclusion.
"As a true retail bank, Access Bank is investing in technology, infrastructure and platforms to serve the youth market. Recently in Ghana, we rolled out our first digital banking center on the University of Ghana campus and we have ensured that we maintain presence on other tertiary campuses such as KNUST, UPSA and others", he said.
He added that Access Bank will also use social media as one of its tools to drive financial inclusion.
"We have also recognized the need to engage this market both online and offline, so we as a bank we are using our social media platforms to advance our financial inclusion agenda".
Mr. Ogundimu said Access Bank is currently, the most influential bank in Ghana relating it to a survey conducted by Avance Media, CliQ Africa and Dream Ambassadors,
"Today, Access Bank is the most influential bank in Ghana because of our online interaction level with customers and this is according to 2016 and 2017 ranking done by reputable polling agencies Avance Media, CliQ Africa and Dream Ambassadors Foundation".
Mr Ogundimu made these comments at a ceremony to award winners of the "AKY3DE3 K3SE3" promotion
The promotion which started in July last year was organized to reward the banks loyal customers.
The Tinalet family emerged as the ultimate winners, with two sisters, Ernestina Sarfo and Leticia Adjei Twum, agreeing to share the money with the rest of their family.
By Anita Arthur,citibusinessnews.com