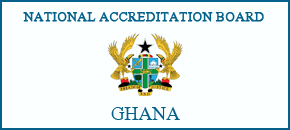 The National Accreditation Board (NAB) has said it lacks the power to close down the close-to-50 unaccredited tertiary institutions it has identified.
Following a recent publication in the B&FT on the said unaccredited institutions, there have been calls for the board to deal with such institutions instead of simply publishing their names.
But a source at the board told the B&FT that: "Our mandate is only to give accreditation to tertiary institutions. After we give them the accreditation, our mandate ends there. We don't have the power to close down institutions which are operating without accreditation".
The source went on to say: "The Ministry of Education is the only institution that can direct the closure of these unaccredited institutions. The only thing we can do is publish those we think have not received accreditation for the public to be on the alert".
The source added that there is a need to educate the public for them to know, especially, that if they are in doubt of some tertiary institutions as to whether or not they have been accredited, they should check with the board.
According to the source, funding to the board is very inadequate – hence its inability to step-up public education.
National Security must come in
Following the B&FT's publication, a former President of the Private Universities Students Association of Ghana (PUSAG) – Benjamin Panlogo-Logodam – has asked the National Security agencies to investigate and close down all the supposed unaccredited institutions operating in the country.
These institutions, he said, are churning out "half-baked students" who are unable to gain employment after completion.
The National Accreditation Board has said there are close to 50 tertiary institutions operating without accreditation, which means they are awarding certificates that are unapproved.
Already, employers complain about the quality of graduates at all levels of education – with some decidedly giving preference to Ghanaians who have schooled abroad.
The Greater Accra and Ashanti Regions lead the chat as having the most number of these unaccredited schools, which are dotted across the country.
According to the accreditation board, these institutions have not been accredited as tertiary institutions to run diploma or any other tertiary programmes in Ghana.
It also says they are not mandated to award or issue any academic or professional certificates.
An accredited institution is a public or private institution that has been given full authority to operate as an academic institution by the government-mandated body.
A diploma is normally awarded by a tertiary institution after a candidate pursues a course of study spanning one to two years.
Tertiary institutions include universities, university colleges, Post-Secondary Diploma awarding institutions, professional bodies awarding certificates or diplomas, or professional training institutions.
Benson Afful, thebftonline.com