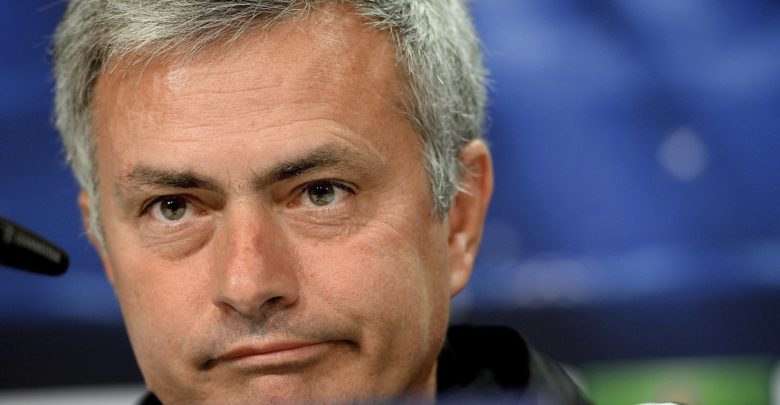 Manchester United manager Jose Mourinho left Spain with a precious clean sheet but few admirers after an uninspiring 0-0 Champions League draw with Sevilla that featured a limp attacking display.
It could have been a bleak night for Mourinho and United but for the heroics of goalkeeper David de Gea, who produced a dazzling display on Wednesday.
The Spaniard was forced into eight saves, including one remarkable stop from a point-blank Luis Muriel header just before half-time that was so spectacular the Colombian striker congratulated United's number one as they left the field at the break.
However, the result did not spare Mourinho from criticism, after he set his stall out from the start by leaving Paul Pogba on the bench for a workmanlike midfield three of Nemanja Matic, Ander Herrera and 21-year-old Scott McTominay.
Injury to Herrera forced Mourinho to introduce Pogba after just 17 minutes but even the French midfielder's talents, for which United paid Juventus £89 million ($124 million) 18 months ago, failed to inspire a visiting side playing to strict instructions.
A team also containing the attacking talents of Alexis Sanchez and Romelu Lukaku had just one shot on target all evening at the Sanchez Pizjuan stadium and even that was a tame McTominay strike from outside the box that was easily beaten away by Sergio Rico.
But Mourinho reacted angrily when asked whether he is betraying United's rich tradition of attacking football, most recently during Alex Ferguson's trophy-laden 27 years in charge.
"The next time I see David Beckham, I'm going to ask him 'David, when you were playing right wing in Manchester United, when the left-back attacked, do you stay looking at the stands or you come back with the guy?'" said Mourinho.
"Now it looks like all the good players, they have to play free… which I think is such a stupid thing to say," he added.
"The winning teams, the top teams in the world now, not 10 years ago, or 20 or 30, now, the top teams, everybody works, everybody has tactical discipline," he said.
Pogba focus
Mourinho was also irritated at the focus on the absence of Pogba from his starting line-up.
"In my pre-match interview I had four questions and three were about Paul, and Paul was not even playing," he said. "That's a bit strange."
The United manager even hugged a TV reporter who asked him a question about McTominay, relieved it was not another about the French midfielder.
Sevilla, who conceded more goals than any other side that reached the last 16 of the Champions League, did not have their defensive weaknesses exposed by a cautious United team.
"Mourinho, look how hard it is to win when you don't want to," Spanish sports daily Marca headlined its match report, in a withering criticism of the former Real Madrid coach's tactics.
It was a performance thrown into an even harsher light by the free-flowing attacking intent showed by Liverpool, Manchester City and Tottenham Hotspur on the road in the Champions League last week.
"Compared to other teams in our league in this competition they are not as pleasing on the eye," said former United defender Rio Ferdinand.
"But they grind out results and in Europe I would be very satisfied with that and think 'we will beat them at home'.
"Sometimes it can't be pretty and it can't always be free-flowing. There have been times this season United have played well but they aren't as consistent in those performances of other teams."
However, the tactics were in keeping with Mourinho's cautious approach against the stronger sides away from home this season.
In trips to Chelsea, Liverpool, Spurs and Sevilla, United have managed zero goals and a total of just seven shots on target.
That heaps the pressure on Mourinho to be far more daring with Chelsea and Liverpool visiting Old Trafford in the Premier League before the second leg against Sevilla on March 13 as he seeks to ensure qualification for next season's Champions League.
AFP