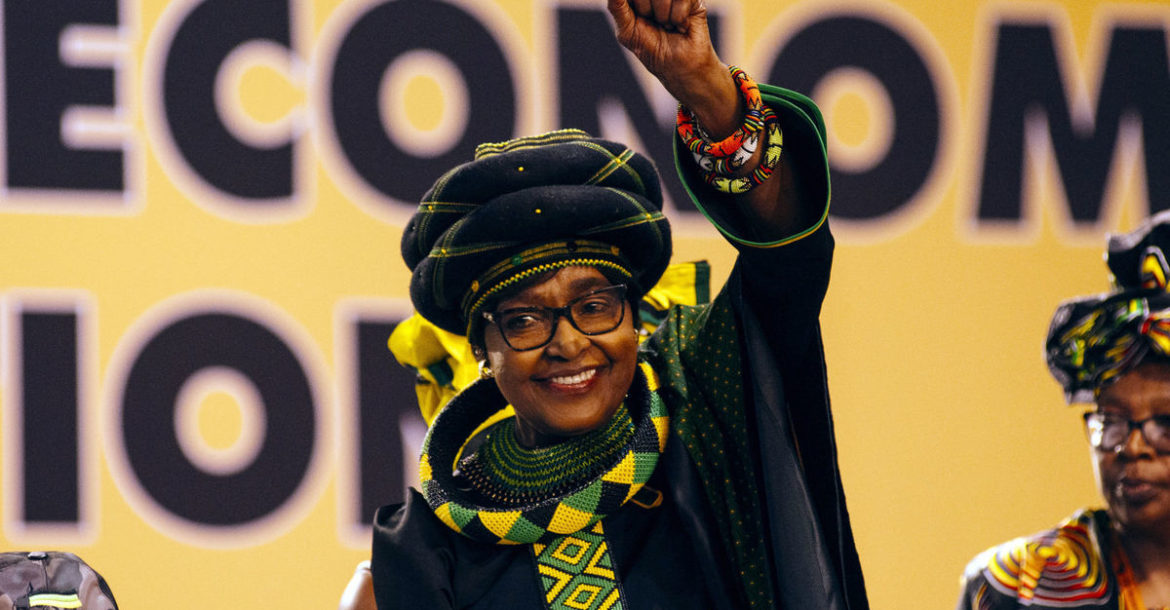 Winnie Madikizela-Mandela, the South African icon who fought tirelessly, visibly, and at great personal cost to bring racial equality to South Africa, is being celebrated in death with vows that her struggle will continue.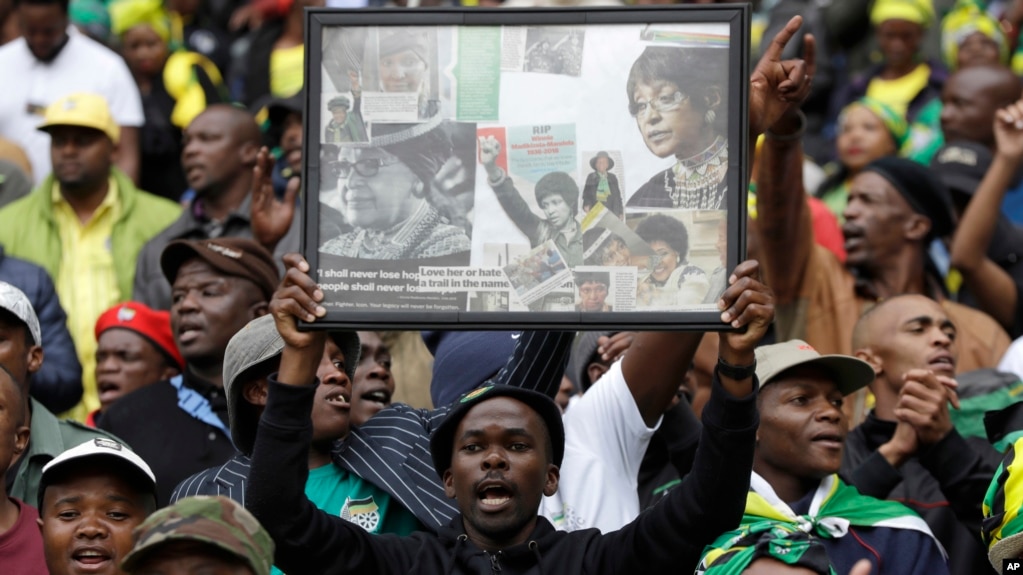 Her death last week, at the age of 81, awakened memories of South Africa's long struggle to end apartheid and achieve equality among the different races in the Rainbow Nation. Tributes from top South Africans at her memorial service Wednesday have shown her to be a complicated and controversial figure — but one whose struggle, they say, remains important in this still-divided nation.Wednesday's somber memorial in Johannesburg was the culmination of at least a dozen memorials held across the nation since her April 2 death. Madikizela-Mandela, a lifelong activist who served in parliament for nearly two decades, was the second wife of Nelson Mandela, the man seen as the leader of the anti-apartheid struggle, who went on to become South Africa's first black president. The two divorced in 1996 after 38 years of marriage, most of it spent apart during his 27-year prison term.
President Cyril Ramaphosa, who will deliver the eulogy at her state funeral on Saturday, vowed to continue her legacy during a memorial in her rural hometown.
"Whilst we mourn uMamu Winnie for her passing away, we are also here to celebrate her life because it was a life that was well-lived and selflessly dedicated to the improvement to the conditions of others," he said, describing her as "one of the strongest women in our struggle, who suffered immensely under the apartheid regime, who was imprisoned, who was banished, who was treated very badly."Many South Africans, like struggle veteran Kingsley Makhubela, regard Madikizela-Mandela as a maternal figure. Makhubela spent nine years in exile as a member of the banned African National Congress and aide to leader Oliver Tambo. When he returned to South Africa in 1990, she cleared a room for him in her Soweto home.
"She was like a mother figure to me," he told VOA. "When I came back from exile, I lived with her in her house. And anyone that she regarded as her family, including me, she was very protective, so that's how she was a person."
But she paid a price for her activism, including a 18-month stint in solitary confinement and banishment to a rural town. She was also convicted of kidnapping and being an accessory to assault in the 1989 killing of a 14-year-old anti-apartheid activist who was suspected of being a police informer. Madikizela-Mandela's bodyguard was convicted in Stompie Moeketsi's murder.
"There are brutal things she has gone through; no one speaks about those things," Makhubela said. "How she was dehumanized and so on. And these are really things that came to build her own character and so on. She's been unfairly treated, but I'm happy that since her death, people are starting to judge her very fairly."


"She was fearless"
Her death has also invigorated the ANC Women's League — which Madikizela-Mandela led for 10 years — to note her role in empowering women. On Wednesday, many women in the crowd at Orlando Stadium in Soweto wore "doeks" — a traditional South African headwrap often worn by Madikizela-Mandela.
Lindiwe Hani, daughter of slain anti-apartheid activist Chris Hani, said she helped empower South Africa's women.
"There have been so many things said about uMama Winnie this week that honestly I have found quite unpalatable. Whether it's in the media or leaders, even by those who feel they are defending her. uMama Winnie does not need defending. Her actions are the reason that I can stand here as an independent, strong and unapologetic black woman. Not only did she keep the home fires burning, she collected the wood and she lit that fire. She was fearless."
Or, as the ANC said in a statement: "Winnie Madikizela-Mandela did not die. She multiplied."
By Anita Powell, voanews.com