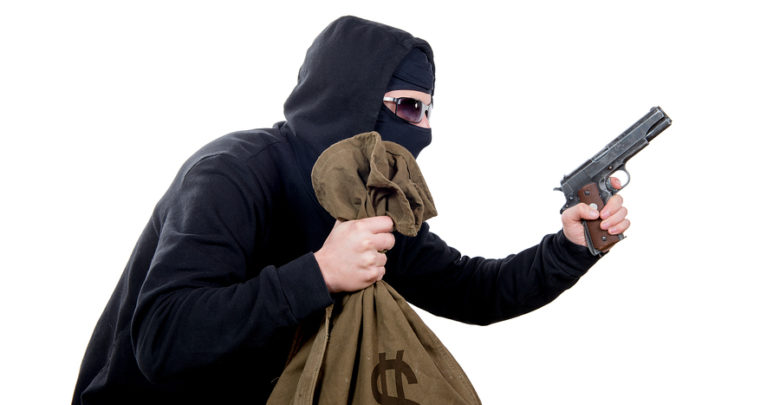 Armed robbers have made away with over GH¢4000 after attacking a Mobile Money shop at Taifa, in Accra, Tuesday morning.
The terrified victim, Angela Adubea, told Joy News the robbers pulled out a gun and threatened to shoot her if she failed to give them all her money.
According to Adubea, she was getting ready to start work Tuesday when she turned to see a gentleman with a gun pointed at her.
He demanded that she handed over all the money she has in the shop to him.
"I told him the money is in a bag behind the counter and he demanded I get it for him. He stressed that when I shout he will simply shoot me and run," she told Joy News' Fred Smith.
Adubea said he took the money together with her mobile phone which she was charging by then and jumped onto a waiting motorbike.
The terrified lady said although some few shops owners were opened for business, no one saw the robbery happening until she shouted after the incident.
"Nobody was able to chase them because by the time I raised the alarm it was too late to do so," she said.
The police have visited the shop and investigation into the incident is ongoing.
MyJoyOnline