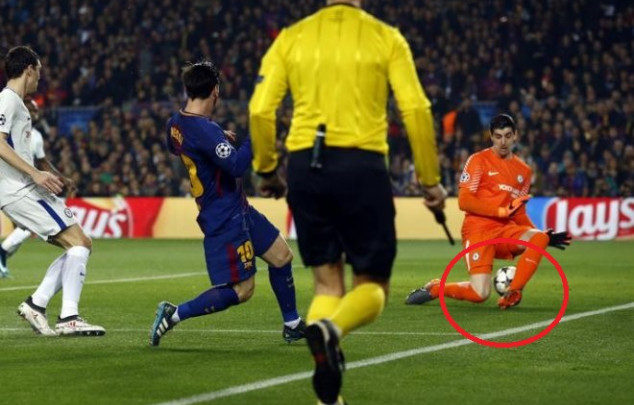 The Belgian shot-stopper didn't have much work to deal with during the first 70 minutes, but he managed to let three shots find the back of the net.
Lionel Messi had quite a day during the second leg of Barcelona's Round of 16 tie against Chelsea, reaching a couple of records for scoring the fastest goal in his career and finally reaching his 100th UEFA Champions League goal.
But there's always two sides to every story, and the defeated team had one player that will not remember this game fondly. Thibaut Courtois wasn't able to keep Chelsea's boat afloat, and he had to endure the humiliation of being nutmegged twice by the Argentinean.
Livesoccertv