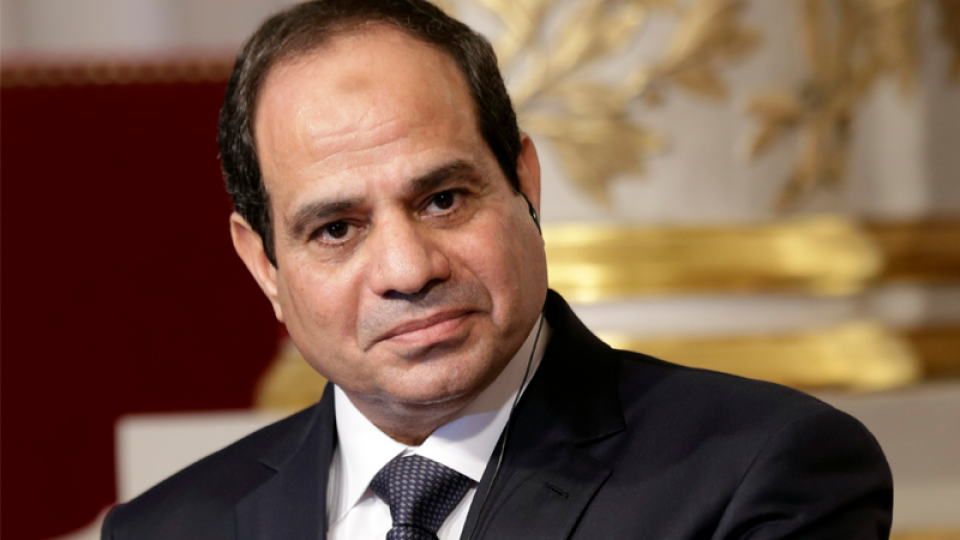 Egyptians voted on Monday in a presidential election set to deliver an easy win for incumbent Abdel Fattah al-Sisi, with turnout the main focus after all serious opposition withdrew complaining of repression.
Sisi has urged Egyptians to vote, hinting that he sees the election as a referendum on his rule rather than a serious democratic contest. Polling stations will be open for three days in an apparent effort to garner as many votes as possible for him.
Many Egyptians, as well as the country's Arab and Western allies including Washington, see Sisi as vital to stability as unrest since 2011 has hurt the economy. However, his critics say he has presided over Egypt's worst crackdown on dissent and describe the vote as a charade.
Sisi, 63, faces only one challenger who is a long-time supporter of the president.
The former general, who led the military's overthrow of Egypt's first democratically-elected president Mohamed Mursi in 2013, is trying to defeat Islamist insurgents in the Sinai Peninsula and complete a series of mega-projects inaugurated with great fanfare since he came to power.
Authorities have ramped up nationalist rhetoric and painted participation in the election as helping the fight against Islamists and other unspecified enemies. The state-run al-Gomhouria newspaper's front page on Monday read: "Your vote is a bullet in the heart of your enemy."
A lower-than-expected turnout could suggest Sisi lacks a mandate to take more of the tough steps needed to revive the economy, which struggled after the 2011 revolution drove away tourists and foreign investors, both sources of hard currency.
In early hours of the voting, witnesses said turnout was slow but on a normal business day most Egyptians are expected to vote after working hours. Reuters reporters saw buses bringing voters to polling stations and transporting Sisi supporters who chanted outside.
Those who voted early on Monday praised Sisi for ousting Islamists from power five years ago, saying otherwise Egypt would have suffered the same fate as some other Arab nations at the hands of extremists.
"If it weren't for Sisi, Egypt would have become like Iraq, Yemen, Syria – they would have destroyed the country," said 72-year-old Fayez Amin, who voted in the upscale Cairo neighbourhood of Zamalek.
Tight security was enforced, with police and soldiers deployed at polling stations a day after a bomb attack that targeted a security chief in the northern city of Alexandria.
TIMELINE: Egyptian since Arab Spring uprisings
MEGA PROJECTS AND AUSTERITY
In Zamalek and Heliopolis, districts with strong support for Sisi and the military, nationalist songs blared out and groups of men waved Egyptian flags as they cheered and danced. A child sang the anthem of an Egyptian special forces unit.
Dozens of people queued before polls opened, but only trickled in afterwards.
One of the few young voters at a Heliopolis polling station, Zeina Sherif, 20, said: "Sisi is working on projects that we should give him a chance to finish."
These projects include an expansion of the Suez Canal and a new capital being built east of Cairo. These will in time improve the economy and people's lives, Sisi says.
But critics say austerity measures have hurt his popularity, including a currency devaluation tied to an International Monetary Fund loan which left most Egyptians worse off. Many see little benefit from large projects and the harsh fiscal reforms.
Rights groups accuse Sisi of muzzling opponents, activists and independent media. Courts have sentenced hundreds of supporters of Mursi's Muslim Brotherhood to death since 2013.
The president's sole challenger is Moussa Mostafa Moussa, a Sisi supporter widely seen as a dummy candidate. Moussa has said he hopes Sisi beats him but rejects charges he is being used to present a false sense of competition.
Some voters disagreed. "There's no real competition or diversity of choice," a 42-year-old man in Alexandria said, without giving his name for fear of reprisal by authorities.
MUZZLING OF OPPOSITION
West of Cairo, a young woman who also declined to give her name, said: "This is not a democratic exercise. We don't have any freedom of choice, or freedom of expression."
Several politicians called for a boycott of the vote weeks ago after all major opposition campaigns withdrew, saying repression had cleared the field of credible challengers.
Sisi's top opponent, former military chief of staff Sami Anan, was arrested and halted his presidential bid after the army accused him of running for office without permission.
Sisi has said he will not seek a third term, but critics expect him to remove a two-presidential term limit.
He won nearly 97 percent of the vote in 2014, but less than half of eligible Egyptians voted, even though the election was extended to three days.Additional reporting by Ahmed Tolba, Arwa Gaballa, Samia Nakhoul, Laila Bassam, Ahmed Aboulenein, John Davison and Mohamed Abdellah; Editing by William Maclean, Gareth Jones and David Stamp.
Reuters