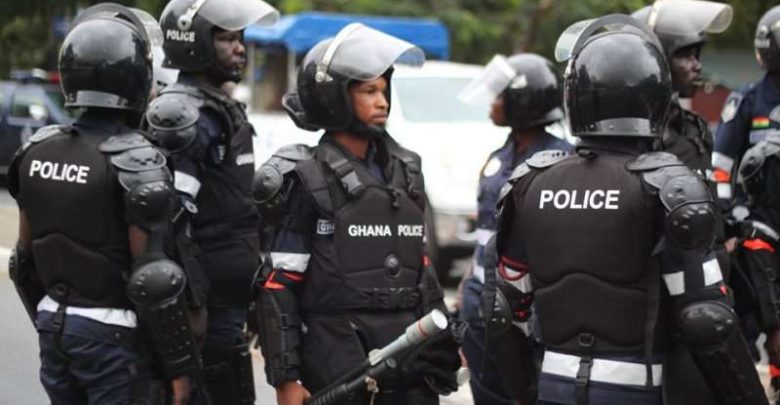 The Accra Regional Police Command has given a go-ahead for Wednesday's demonstration against the military cooperation agreement between Ghana and the US governments.
According to the Regional Police Command, it has "a outlined a comprehensive security arrangement" for the intended demonstration by the coalition of opposition political parties known as the Ghana First Patriotic Front.
The statement comes moments after the arrest of a Deputy General Secretary of the leading opposition party, National Democratic Congress (NDC), Koku Anyidoho, over comments he made that the President, Nana Addo Dankwa Akufo-Addo will be overthrown.
The former Presidential Spokesperson was picked up by personnel from the Criminal Investigations Department, in the middle of a news conference at the Ghana International Press Centre (GIPC) where the leadership of the Ghana First Patriotic Front was addressing the media ahead of the protest.
The protest march is expected to start Wednesday morning from the Obra Spot through to the Kwame Nkrumah Avenue, to Farisco Traffic Light, to TUC to EOCO and end at Hearts Park.
"All individuals, groups and supporters who have expressed interest to join the Ghana First Patriotic Front are entreated to stick to the approved routes agreed by the two parties," said a statement signed by Public Affairs Officer, ASP Effia Tenge, Tuesday.
The statement, however, warned, "No splinter demonstrations or acts intended to disrupt the peaceful conduct of the demonstration will be tolerated."
The public, the Command noted, "is assured of maximum security during the special event".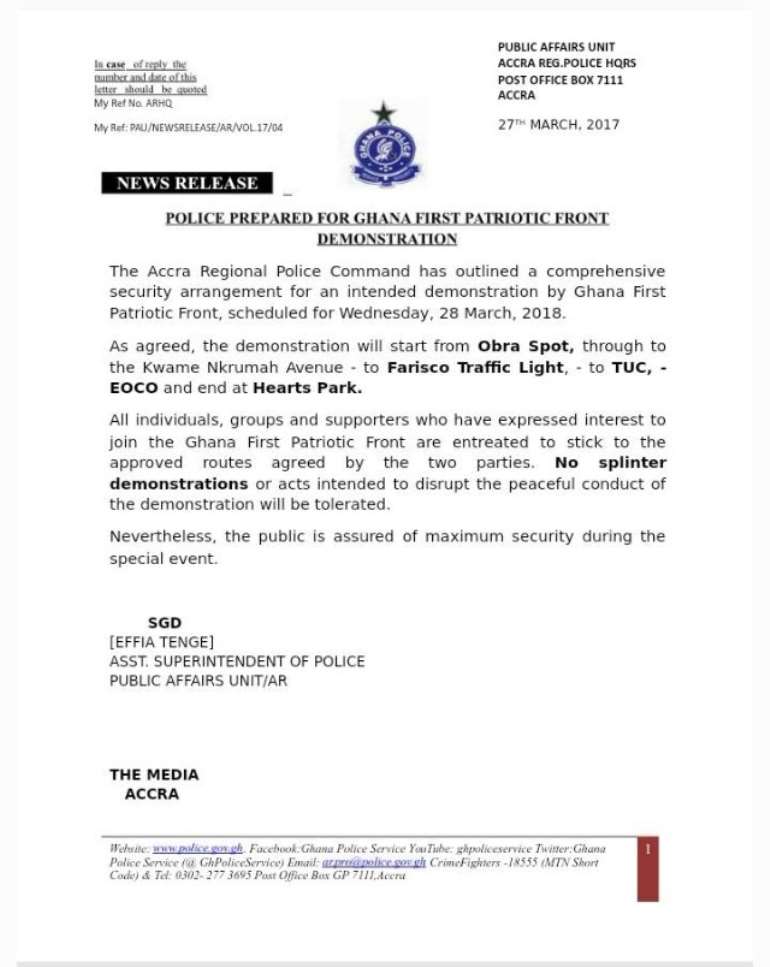 MyJoyOnline