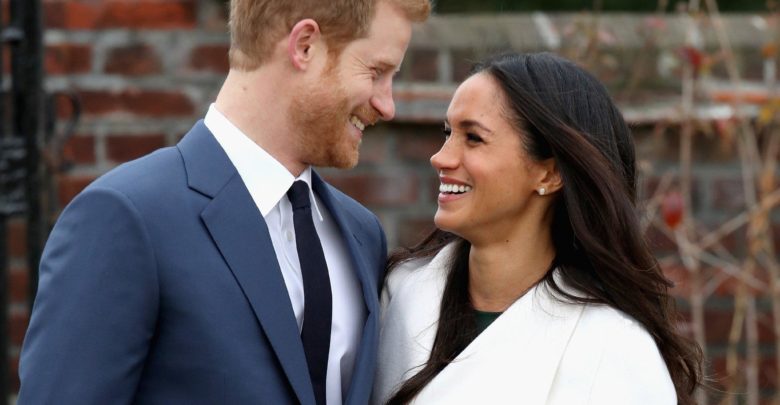 With all the hype surrounding the royal wedding, we totally forgot about the most important event — the royal honeymoon!
According to reports, Prince Harry and Meghan Markle plan to jet off to Africa after exchanging their wedding vows at St. George's Chapel at Windsor Castleon May 19. It's said that the twosome will explore several exotic locations throughout the continent.
Of course, we're not surprised that Harry and Meghan plan to honeymoon in Africa, as they spent their third date in Botswana together. However, it's Botswana's neighbor Namibia where the pair are expected to vacation amid their first days as man and wife. Per People, Hoanib Valley Camp has been eyed as a potential honeymoon spot for Harry and Meghan.
And while Hoanib Valley is a camp, it's a campground fit for a prince and princess. The luxury campsite, which is nestled in Kaokoland, costs $660 per person a night. Although, after doing a bit of digging, it sounds like it's totally worth the money.
The glamping experience is surrounded by supreme mountains, sand dunes, and unique wildlife. As the royal family is passionate about wildlife conservation, it only seems fitting that they'd end up here.
The campsite features six rooms, ensuite bathrooms with indoor (and outdoor) showers, WiFi, meals, and local drinks. For daytime activities, guests are encouraged to track rhinos, elephants, and/or giraffes. Or, one could just enjoy a guided nature walk.
As the campground sits on the Obias River, wild animals naturally flock to the area. Not to mention, the entire camp is solar-powered, in order to keep carbon emissions to a minimum. It's said that all of the materials used to decorate the desert spot are from local craftsman. How cool!
Still, a rep for the camp declined to comment on whether the love birds plan to pop by the campsite. So, if Harry and Meghan haven't 100% settled on a honeymoon spot, they should DEFINITELY check this place out. It sounds AH-Mazing!!
perezhilton.com