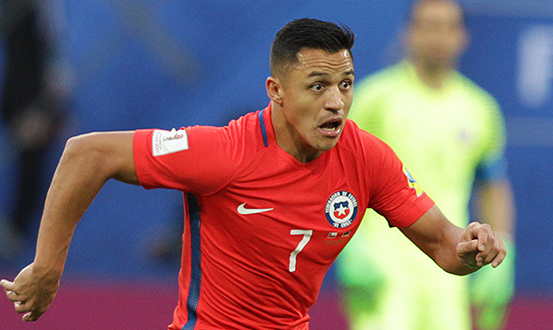 Manchester United forward Alexis Sanchez will return to pre-season training two weeks earlier in a bid to start the new campaign strongly, reports the Metro. The Chilean international has struggled for form since making the switch from Arsenal, recently admitting he nearly withdraw from international duty as a result.
Alexis joined United in January and has scored just two goals in 13 games in all competitions. The 29-year-old wasn't in the best form when he left Arsenal but he's barely made an impact in Manchester and is determined to make amends this summer.
United's first-team squad are due to report for pre-season training in the first week of July, but the former Barcelona forward will return in June to build up his sharpness. The Red Devils' tour of America doesn't kick off until mid-July, but Alexis wants to be in prime condition and not short of match fitness when the games come about.Manager Jose Mourinho has defended the Chilean, saying the best will come next season, and it appears he's already putting steps in place to ensure that it does. Last season, Alexis scored and created 45 goals in 47 games for Arsenal, so United have the right player so long as he can recapture that form.
www.thefaithfulmufc.com