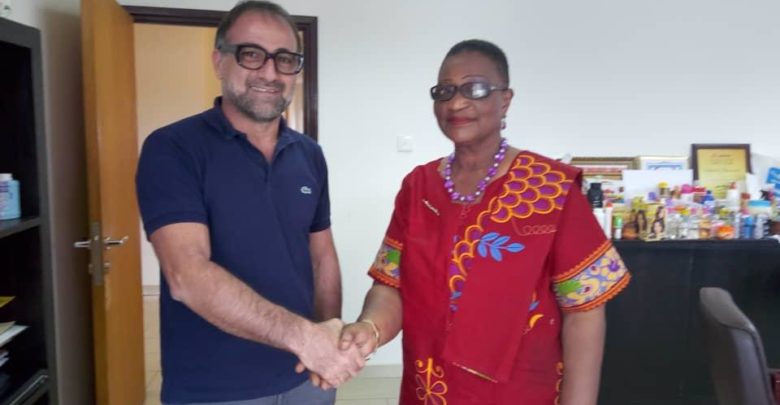 By Sammy Heywood Okine,
The Chief Executive of Ghandour Cosmetics, Mr. Tanal Ghandour has advised parents to encourage their wards to combine sports and education to make them smart and efficient in this modern era.
Speaking to Yours Truly, he stressed that schools at all levels must also create the enabling conditions for pupils and students who are talented in sports to be awardedbursaries and scholarships to motivate them to do sports to an appreciable stage like it is done in the advanced countries.
He noted that if everyone is given the same opportunities for training and supervision, local athletes would be able to rob shoulders with their counterparts in Asia, UK and USA.
Mr. Ghandour who is a sports enthusiast and plays squash said it is time that sports people are encouraged because most of them are talented and should be guided to become assets for the state.
He noted that for their contribution to the development and promotion of sports in Ghana, and as part of their social responsibilities, Ghandour Cosmetics is sponsoring the 2018 Women In Sports Association (WISA) Achievers Awards slated for September 29, 2018 at the Accra Sports Stadium.
26 female sports personalities have been selected for the second WISA Awards and they come from disciplines like; tennis, table tennis, football, athletics, boxing, hockey, badminton, swimming, rugby, taekwondo, sports promoters, sports supporters, sports media and sports administration.
Madam Gloria Commodore, Executive Director of Women In Sports said she was very glad to land on a sponsor like Ghandour Cosmetics and hoped that this year's ceremony would be colourful and an improvement.
She called on WISA members to come on board to contribute to their programmes and events.
WISA was founded and registered four years ago with members mostly media and sports performers and enthusiasts.