We hear the vigorous drumming – tap-tap-tum – before we enter the courtyard, just as a woman streaks across the bare earth floor, her arms outstretched and long pieces of red, blue and white material tailing out behind her. She looks like Grace Jones with her white boob tube, closely-shaven head and athletic body. All around her statues of gods are riding lions and mermaids are painted on the walls.
Another woman (her name is Mamishie Rasta) sits in the corner watching the events unfold. She's a local shaman masked in white kaolin with long floor-length dreadlocks full of cowrie shells. "Mamishie vanished into the sea and then returned three years later as a mermaid," Uncle Raf, my guide explains.
I discover that the followers of Mamishie's cult meet here every Friday night to dance and worship. Gradually other women begin convulsing or shrieking out as they too become possessed. "Is she possessed?" Archie, my four-year-old son asks, as he points towards a lady who struts about with an otherworldly look.
Outside the moon shines above this small coastal village in southeastern Ghana where I've come with my family. We're here exploring Ghana's 539km (335-mile) chunk of tropical coastline, studded with pristine beaches, castles and fishing villages. After the lively ceremony we return on foot past crashing Atlantic waves to where we're staying.
Meet Me There is a relaxed lodge in the village of Keta with a thatched stilted platform for eating which juts out into a lagoon (the food ranges from delicious home-baked pizzas to local dishes such as fried tilapia fish or banku). We spend the days swimming in the eggshell blue lagoon or floating across it in a pirogue to the sweep of wild beach on the other side. The money from staying at this not-for-profit lodge funds its sister NGO, Dream Big Ghana which gives sanitation, education and healthcare to the neighbouring villages.
Ghana is tucked under the wing of the bulging northwestern hump of Africaand is one of the continent's rising stars. Yet although democratic, safe and English speaking it receives far fewer visitors than the likes of South Africa or Kenya as it's less well known. It also has one of the world's fastest growing economies thanks to its recent discovery of oil, and abundant cacao crops; so there's a flourishing middle class – meaning there are great restaurants and places to stay, and an ever-expanding arts scene.
I lived in Ghana more than 15 years ago, working as a volunteer in the country's north – with it's wide open savannah, mud architecture and baobab trees it's a very different place to here in the south. The country has changed: when I came there were no international hotel chains, but in the last few years a handful have started to open (mainly in the capital); yet travel here still feels entirely authentic. Ghana has long been a mecca for volunteers so it has a relaxed vibe with cheap, yet cool eco lodges – perfect for families – as well as more upmarket hideaways.
The best rooms at Meet Me There are the thatched mud and clay cottages, boldly painted black, white and red with traditional Adinkra symbols; they look out over the tropical garden thriving with cactuses and passion fruit climbers. Each morning we hear singing as fishermen move in a snake-like line as they sweep across the sands. They chant and heave as they bring in the nets flapping with fish dancing in flashes of silver.
One afternoon we glide up the river Volta on a boat trip to a quiet village on the edge of a deserted beach, save for Papa's makeshift bamboo beach bar – where we stop for a drink. Zac and Archie, my sons, immediately dash out on to the moon-white sand and start playing volleyball over a ripped net with the local children, as only kids with no shared language will do.
Slave-trading
Ko-Sa, another colourful resort (popular with expats) is where we head next, a five-hour drive east. It's close to Cape Coast castle, the epicentre of Ghana's shameful slave-trading past. We stop here en route. These castles (there are many all along the coast) began as Dutch, British and Portuguese trading posts. At first Europeans came seeking gold – which is why Ghana's previous name was the Gold Coast – but after plantations sprung up throughout America's deep south they needed manpower.
The 17th-century Cape Coast castle is huge and white. Hope, a knowledgeable guide shows us around the market hall for slaves and dungeons where they were kept in chains until the ships came to take them away. "It's ironic that the colonialists built their churches on top of the dungeons so while they prayed other humans [their slaves] lived in squalorbelow," Hope says.It's late afternoon before we arrive at Ko-sa – views of rainbow-coloured fishing boats nestled in the shade of bowing palms greet us. "It's the views which first persuaded us to buy this land," Annelies, the Dutch owner tells me.
"That and the people," she says. "Ghana is all about its people; they are so friendly." This is not one of those hotels which fence off local life; village children come here to sell peanuts and bananas – but they don't hassle and they spend most of the time teaching our boys how to tightrope walk between the coconut trees while we laze in hammocks
Eco lodge
Our final destination is three hours further west: Escape 3 Points, a lodge on arguably Ghana's most beautiful beach – where turtles come to lay their eggs and humpback whales migrate. This eco lodge, built by Akwasi, a Ghanaian-Canadian who has a degree in sustainable architecture from Canada (but now lives here full-time with his French wife), uses his architectural designs to harness the sea breeze. There are seven houses to stay in and each is different: some are stilted tree houses, others made from mud or bamboo with big verandas.
Meals are relaxed affairs sitting around wooden tables with other guests (all mainly expats): there's Sebastian, a South African aid worker with his family, an American girl who works with palm oil and another exporting cocoa. Food is vegetarian or freshly caught fish – we eat lobster, yam fritters and ratatouille for one particularly memorable lunch.
My eldest has his first surfing lessons here. Brett, a former surfer from Newquay in Cornwall, now teaches here (and also owns a surf shop further down the coast in Kokrobite). "I came here after watching the 1960s film Endless Summer," he says, with his infectious smile. "This beach has amazing rolling breaks," he continues. "Anywhere else they would be crowded but here you're usually the only person in the water."
The rest of the days are spent reading on ramshackle bamboo loungers or having massages on a wooden platform hidden in the forest where ferns drape in palm trees. Rainforest stands guard over the beach as Ghana's last remaining coastal forest forms a surrounding mantle. Behind the lodge is a permaculture garden full of mango trees, avocado and cocoyams. Akwasi grows moringa too – a leaf which has huge health benefits, and he has many future plans including making biogas (renewable energy) from the almonds that fall on the sands.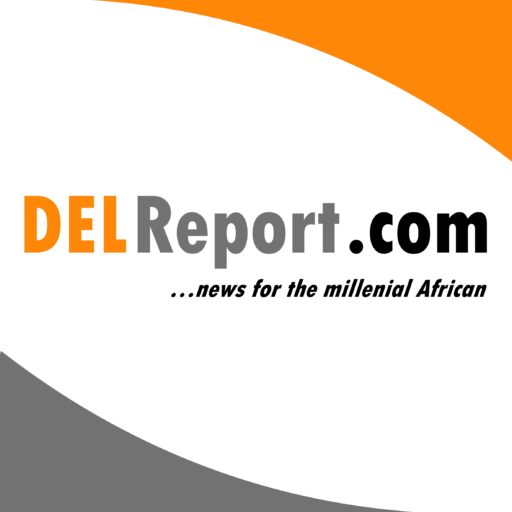 On our last morning we wake early and tear down to the beach. It looks almost mythic as mist lifts from the rainforest and a line of rocks juts into the water like a crocodile's back. A wall of white barrels towards us. I look into the belly of the wave and quickly catch it, exhilarated. I understand why my youngest tells me he's going to build houses when he's older, four of them apparently and all in Ghana.
 By Kate Eshelby, irishtimes.com