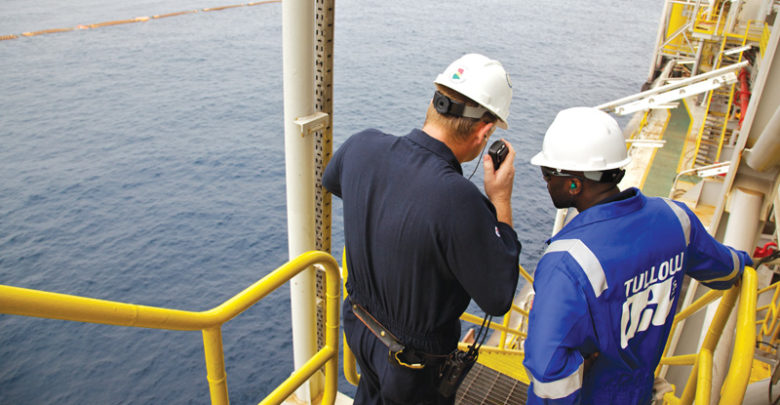 Oil production from Tullow Oil's offshore Tweneboa, Enyenra and Ntomme (TEN) Field in Ghana is expected to hit full output capacity of 80,000 barrels a day (bbl/d) by 2020, a local manager said Aug. 15.
TEN, with reserve estimates of 240 million barrels (MMbbl) of oil and associated gas of 60 MMbbl, produces about 56,000 barrels, external affairs director Cynthia Lumor told reporters in Accra.
Tullow held back work at TEN, its second operation in the West African country, for nearly two years due to a maritime border dispute between Ghana and Ivory Coast. An international tribunal ruling last year on the dispute favored Ghana.
"Since the ruling, we've added one more well adding up to 11, and we will be drilling more to boost production towards plateau in 2020," Lumor said.
Tullow had said it needed to drill 24 wells to complete the project.
Kosmos Energy, Anadarko Petroleum Corp., Ghana National Petroleum Corp. and Petro SA also have stakes in the TEN project, which flowed its first oil two years ago.

The consortium also operates Ghana's flagship 120,000-bbl/d offshore Jubilee oil field, which went onstream in late 2010 with reserves estimated at 800 MMbbl.
www.epmag.com