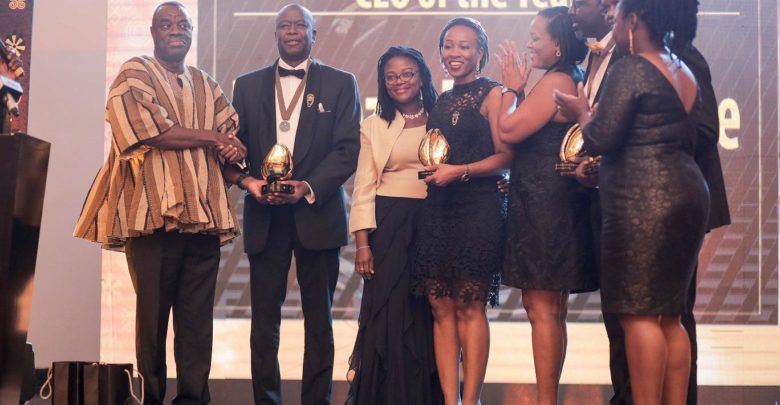 MTN Ghana, the leading telecommunications service provider has been adjudged Company of the Year at the maiden edition of the Ghana Business Awards organized by Globe Productions.
MTN Ghana received two other prestigious awards – Telecom Company of the Year and Mobile Money Service of the Year.   In addition, the former CEO for MTN Ghana now Vice President of MTN Southern and East Africa and Ghana (SEAGHA) Region, Mr. Ebenezer Twum-Asante was adjudged CEO of the Year.
At the end of the event, MTN received four awards, being the highest number of awards received by any company at the maiden edition. MTN was recognized for the significant role it played in the growth and development of the business sector in Ghana.
Commenting on the awards, the Chief Executive Officer of MTN Ghana, Mr. Selorm Adadevoh said, "I am pleased that the MTN team continues to show exemplary leadership in every aspect of the business, ensuring we stay competitive in business while providing exceptional services to our customers. The conferring of the four awards reaffirms MTN's commitment to excellence and providing convenient, affordable and innovative mobile telecommunication products and services to all Ghanaians."
"We are very excited about this recognition – this will inspire us – and we commit to taking the business to the next level in the years ahead.  We thank our customers, stakeholders and shareholders for the continued support and loyalty to the MTN brand.