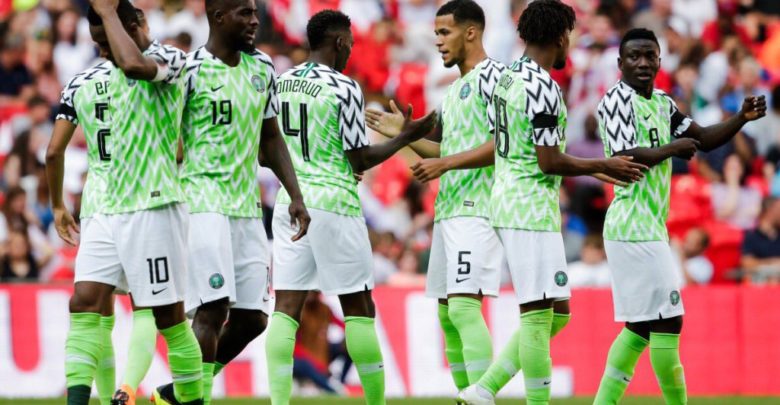 The African Cup of Nations qualifying campaign comes to an end on 22nd March and Nigeria have already secured a place in the next round of the competition.
The Super Eagles will be expecting a comfortable win over Seychelles, in what is expected to be a bumper crowd as they celebrate their African Cup of Nations qualification success. South Africa are currently one point behind Nigeria, who face Libya in their final group game.
Nigeria comfortably beat Seychelles away from home 3-0 and the football betting suggests it would be a miracle for them to stop the Super Eagles. Seychelles have lost 18 out of their last 19 matches away from home.

The two-time winners are among the favourites to win the tournament, a title currently held by Cameroon, who beat Egypt 2-1 in Gabon in 2017. Nigeria have, however, lost in the final on four occasions, which last happened in 2000.
Nigeria has plenty of Premier League talent at their disposal, with Arsenal's Iwobi, Watford's Success and Leicester's Iheanacho. However, Iheanacho hasn't featured much this season for Leicester and as a result, he has lost his place in the national side.
It was also announced that Jon Obi Mikel, still the current Nigerian captain, has been left out of the qualification game against Seychelles. Mikel returned to England after a stint in China, signing for Middlesbrough in the Championship. His future with the national team is very much in doubt at present, believed to be down to not currently playing at the highest level.
Nigeria's under-20 vice-captain Valentine Ozornwafor has done enough with the national youth side to warrant a potential first cap, as he links up with the senior squad for the first time in his career.
Shanghai Shenhua's latest signing in Odion Ighalo, formerly at Watford, is currently Nigeria's leading goalscorer in qualifying with six, level with Abdul Razak of Burundi.
Current holders Cameroon could well be in some bother with their campaign and they may well have to settle for a playoff game in order to progress. They sit one point behind Morocco and have to face Comoros at home in their final match. This will be no easy fixture, as Comoros and Cameroon had to share the points earlier on in the campaign in a 1-1 draw.
Morocco dismantled Malawi 3-0 and similar to Nigeria's scenario, it will take a miracle for Malawi to prevent Morocco from taking all three points.
The 2019 African Cup of Nations will be played in Egypt in June later this year and Nigeria will face the hosts in a friendly after their last qualifying match against Seychelles.
Source: sports24ghana.com