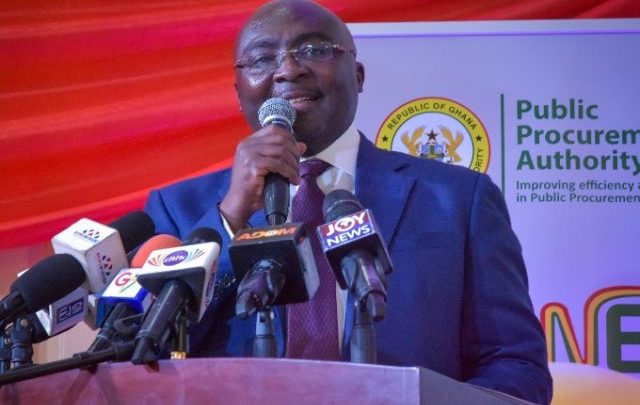 Ghana has become the first country in the West Africa sub-region to establish an electronic procurement system for the public sector.
This was announced by the Vice President of the Republic, Dr Mahamudu Bawumia when he launched Ghana's Electronic Procurement System (GHANEPS) in Accra. The e-procurement system is designed to address corruption in procurement procedures by minimising human face-to-face interaction, and increase productivity for both Procurement Officers and Service Providers as all manual procurement process and procedures are automated.
Moreover, Service Providers (Suppliers, Consultants and Contractors) will be able to respond to tenders, seek clarifications and other information from the comfort of their offices via the internet. The time and risks associated with tender submissions will be considerably reduced and/or eliminated.
In line with international best practice, Ghana's e-procurement system uses the Open Contracting Data Standards (OCDS) for its reporting and display of information. In this format, information is available at each stage of the procurement process.
thepaypers.com