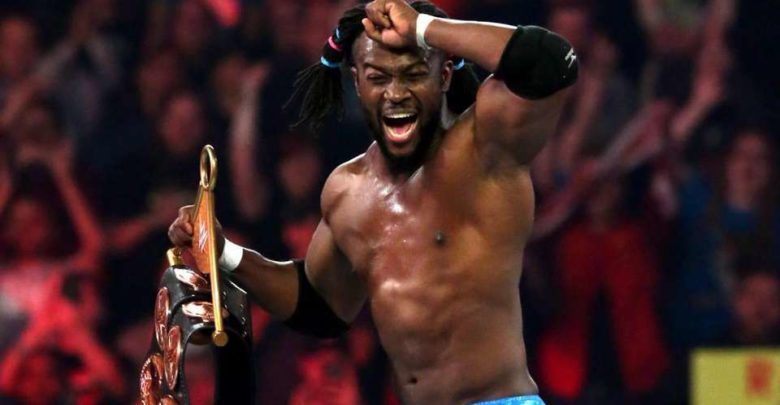 WWE Champion Kofi Kingston returned to his home country of Ghana on Thursday after a 26-year absence.
The WWE superstar received a warm welcome from the government, fans and his family from the moment he stepped off the plane at the Kotoka International Airport in Ghana.
According to TMZ Sports, Kofi had for years talked about wanting to return to Ghana — especially after watching a video of his uncle (who lives in Ghana) throwing a raging party to celebrate his Wrestlemania victory.

"This video is a reminder of why we do what we do: to lift spirits and inspire others. I am so grateful to be in a position to do so. Last time I was in Ghana was in 1994. I think it might be time to go back and visit," Kofi wrote back in April.
The popular wrestler born Kofi Nahaje Sarkodie-Mensah in Kumasi in the Ashanti Region also paid a courtesy call on the President of Ghana Nana Akufo-Addo to present his world title belt to the presidency.
According to Kofi, he considers his return a unique opportunity for him to make a historic visit to Ghana at the height of his wrestling career.
Over 11 years after making his debut in WWE, Kofi defeated Daniel Bryan at WrestleMania 35 in April in front of 80,000 fans. He thus became the second African American (following Dwayne "The Rock" Johnson) and first African native to hold WWE's signature title.
Speaking to Al Jazeera, the WWE star said his achievement is enough motivation for every human being. He also said he was desperate to make up for the lost time.
"My journey to this point has been a big struggle. But after all these years that WWE's been around, for me to be the first Africa-born champion is awesome.
"To go back and reconnect with my roots is important. And now to go back as WWE champion, it means so much more … to be able to go and talk to kids and provide a sense of motivation and inspiration is so powerful," said Kofi.
By Waweru Titus, Standardmedia.co.ke