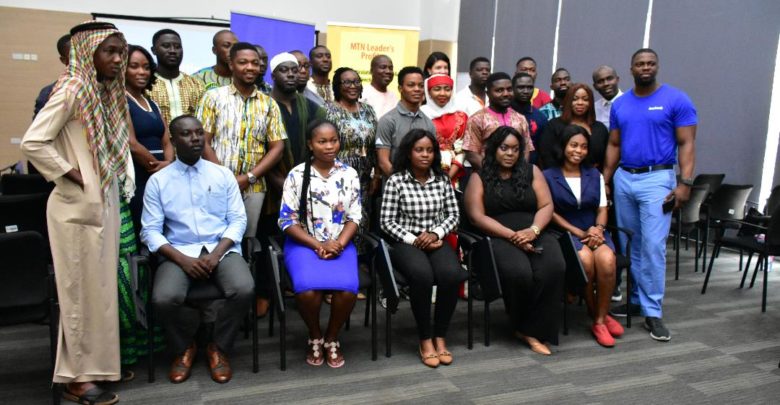 MTN Ghana in conjunction with Facebook has organized a day's training workshop for young (student) entrepreneurs from various tertiary institutions dubbed "Boost Your Business with Facebook" to equip them with skills and tools that will help them to market their goods and services on digital platforms.
This is second in a series of training workshops organized for members of the MTN 'Side Hustle' program after the first edition with Google Ghana. Participants at the workshop were taken through topics such as Business Transformation with a competitive Edge, Getting started with Facebook and Instagram for business, Content rules, Managing your page ,Growing your audience with insights, Growing your business internationally, and getting creative with your mobile phone.
A trainer at Facebook, Edache Obe who facilitated the session shared tips on how to identify target customers on Facebook, how to pick a niche and how to use engaging content to attract and retain your audience.
In his welcome remarks, the Sales & Distribution Executive of MTN, Mr. Eric Nsarkoh, congratulated participants for identifying the advantages of using digital tools to advance their businesses. He noted that as a technology enabler, MTN is committed to support young entrepreneurs to grow their businesses using technology solutions.
Some student entrepreneurs who attended the workshop expressed their appreciation to MTN for organizing such a program to boost their knowledge in digital marketing and general tips on how to grow their businesses.  They requested for more of such eye opening engagements to enable them develop their businessese to global levels.
Adam Mohammed Miftaahu a student from the Islamic University College Ghana said, "Personally, I think the training was very impactful. Boosting products on social media lingers on the minds of every young entrepreneur but how to do this has always been the question." "Thanks to MTN for this wonderful training program" he added.
The 'Boost Your Business 'training workshop was organized for members of the 'MTN Side Hustle' program, a youth innovation program developed by MTN to support student entrepreneurs. It is aimed at empowering members with skills and tools that will help grow their business in the digital age.  MTN also create platforms to enable members to ideate and innovate, network and collaborate with institutions and persons with astute experience in business development.
MTN Ghana