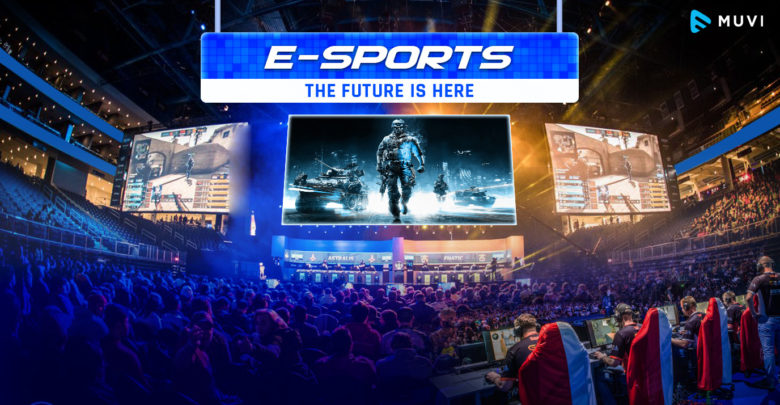 Global Esports market revenue is expected to pass a $1 billion mark this year with North America as the leading region in the world. According to GlodenCasinoNews.com research, North America will end 2019 with 37 percent market share, followed by China as the second-largest eSports region in the world.
North America the Leading Esports Revenue Generator
Global eSports revenue is expected to grow with a CAGR of 20% in the years between 2019-2025, and North America performs a significant role in this expanding trend. The statistics show that the region will bring a total of $409.1 million income in 2019, followed by China's $210.1 million.
The most significant part of North America's 2019 eSports revenues comes from sponsorship or $196.2 million in total. Media rights are the second-largest eSports revenue stream in the region. According to 2019 data, nearly 24 million North American eSports enthusiasts will generate $17.13 per fan this year, which is much higher compared to any other region in the world.
With an estimated $691.1 million revenue by 2022, North America is expected to maintain a leading position on the global eSports market list.
The Growing Popularity of Esports Globally
With live stream tournaments on social media channels, YouTube, and Twitch, Esports has gained massive attention over the years. According to a recent GoldenCasinoNews.com report, the number of frequent tournament viewers worldwide increased five times since 2012 and is forecast to reach almost 300 million by 2022. In the following years, an estimated 15.5 of all internet users would be watching eSports at least once a month, while the entire gaming industry is expected to become more interactive and streaming-based.
The eSports market is expected to multiply in the future. From an estimated $865 million in 2018, eSports worldwide revenues are projected to increase to $1.79 billion in 2022, meaning it will double in the next three years. By the end of 2025, the market is expected to cross $3 billion in revenue.
The full story can be read here:  https://goldencasinonews.com/blog/2019/11/21/north-america-is-the-largest-esports-market-in-2019/